2017 Indie List: Breakthrough delves into SVOD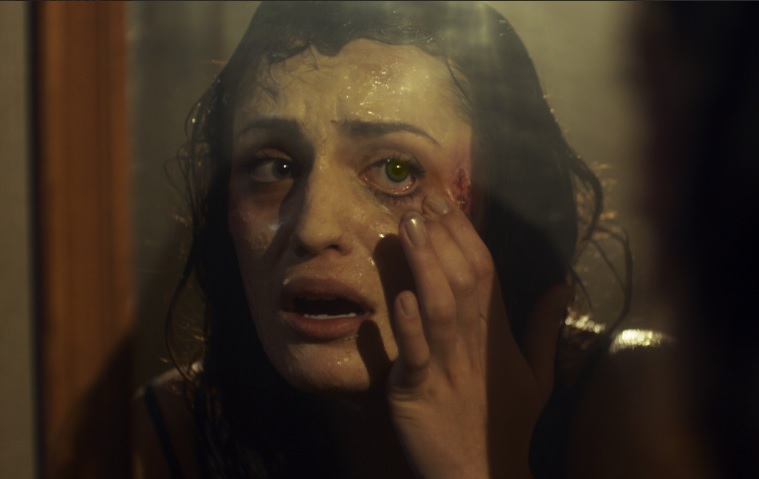 With its niche focus on horror films and family fare, the Toronto prodco aims to help fill the OTT pipeline.
Playback's annual Indie List gives an inside look at who is spending what and where. This year, we examined a few companies on the list, digging into their business strategies and plans for growth. Here, we look at number 17 on the list, Breakthrough Entertainment. 
With its Anne of Green Gables MOWs hitting their stride with international broadcasters (including a deal last spring in Japan) and the launch of Margaret Atwood's Wandering Wenda on CBC Kids, Toronto's Breakthrough spent 2016 furthering its investment in kids programming.
But the 31-year-old prodco, known for its hits Kenny vs. Spenny and Bruno and Boots, is also experimenting with multilingual formats with series like Blood and Water (as it eyes new Asian markets) and niche programming like low-budget horror.
Overall, it's shifting away from traditional hour-long dramas and more towards tapping established brands, like Anne, and those niche genres as it eyes the explosion of SVOD platforms.
"As the traditional broadcasters are more and more challenged financially and not necessarily devoting as much primetime space to Cancon, services like Netflix and Amazon Prime are sort of replacing it," partner Ira Levy says. "They know good content when they see it."
STOP
Recent consolidation in the Canadian marketplace has pushed Breakthrough to reexamine its commitment to conventional hour-long drama and lifestyle content. "You're living in a world that is a bit unpredictable," says Levy.
"It's harder to plan the way you used to plan. We've put more conventional one-hour dramas on the back burner [and] trying to develop quirkier and niche dramas and comedies with a very strong voice."
Lifestyle (including series Shaye and David Rocco's Amalfi Getaway), while never Breakthrough's bread-and-butter, historically has made up 15% of the business. But traditionally funded lifestyle series through broadcast partnerships isn't cutting it, Levy says, forcing the prodco to explore new funding models, such as branded content.
START
In place of dramas, the shop is exploring more horror and thriller features, as well as serialized family fare to help fill the ever-expanding OTT pipeline, with big players like Netflix and Amazon entering the market alongside smaller purpose-built niche platforms like horror SVOD Shudder, says Levy.
In developing horror, a net-new genre for the prodco, Breakthrough has leaned on Toronto's Black Fawn Films, with which it originally inked an output deal in 2015. The duo have spent the past year rolling out eight "economically budgeted thriller films," including Let Her Out and Bite. Based on the success of those eight flicks, this year, Breakthrough expanded the relationship with greater investment in the horror shingle, including funding for the upcoming thriller I'll Take Your Dead, currently in pre-production.
In terms of its staple kids programming, Levy say Breakthrough has started exploring serialized content, which appeals to OTT buyers and traditional broadcasters alike. He points to Ride – the teen drama revolving around a girl who moves to England when her father lands a job at an equestrian school – as the type of content the company is pitching to both linear and SVOD partners. The series premiered on YTV in Canada last fall and on Nickelodeon in the U.S. this past January.
"We produced 20 half-hour episodes. It's a format that really is as old as soap operas, but it's also as new as binge-watching," he says.
CHANGE
As the co-production model continues to flourish Levy is looking to attract bigger international audiences and dollars. He points to OMNI's Mandarin-English scripted crime drama Blood and Water as an example of the types of programming he's looking to continue. Currently in development for a third season, the series follows a young detective tasked with solving the murder of a son of a billionaire after she herself is diagnosed with cancer.
"You're not just reaching out to a potential Western audience but you're reaching out to an international audience in the same way that a Narcos attracts an audience," he says. "There are a billion people [in China] and that's a huge potential audience for programming. I don't mean [linear] TV per se. I mean streaming."
Today, the prodco has half-a-dozen kids, comedy and doc and lifestyle series in various stages of development with international broadcasters.
To continue bolstering its strong brand, like Anne of Green Gables, Breakthrough has also allocated new resources to L&M development. For Anne in particular, it is plotting book launches with new covers from the films and audio books through a five-year licensing deal with the brand's right-holders.
"We've had two of the [Anne] movies released on Corus and on PBS. Even though all the other movies have been picked up, it takes time to reestablish that brand to really set up a proper L&M program," Levy says. "If you do it too early you're probably going to fail. You have to be patient and let it grow organically."
Like anything, he says it all comes down to timing and recognizing when a brand is at its peak.
"Maybe [L&M] is not going to be a big revenue generator but it's there to support the content as a revenue source," Levy says. "We're managing expectations; we'd love to hit a home-run but we're happy with two or three singles."
This article originally appeared in the Summer 2017 issue of Playback