Gov't creates committee to recommend CBC board members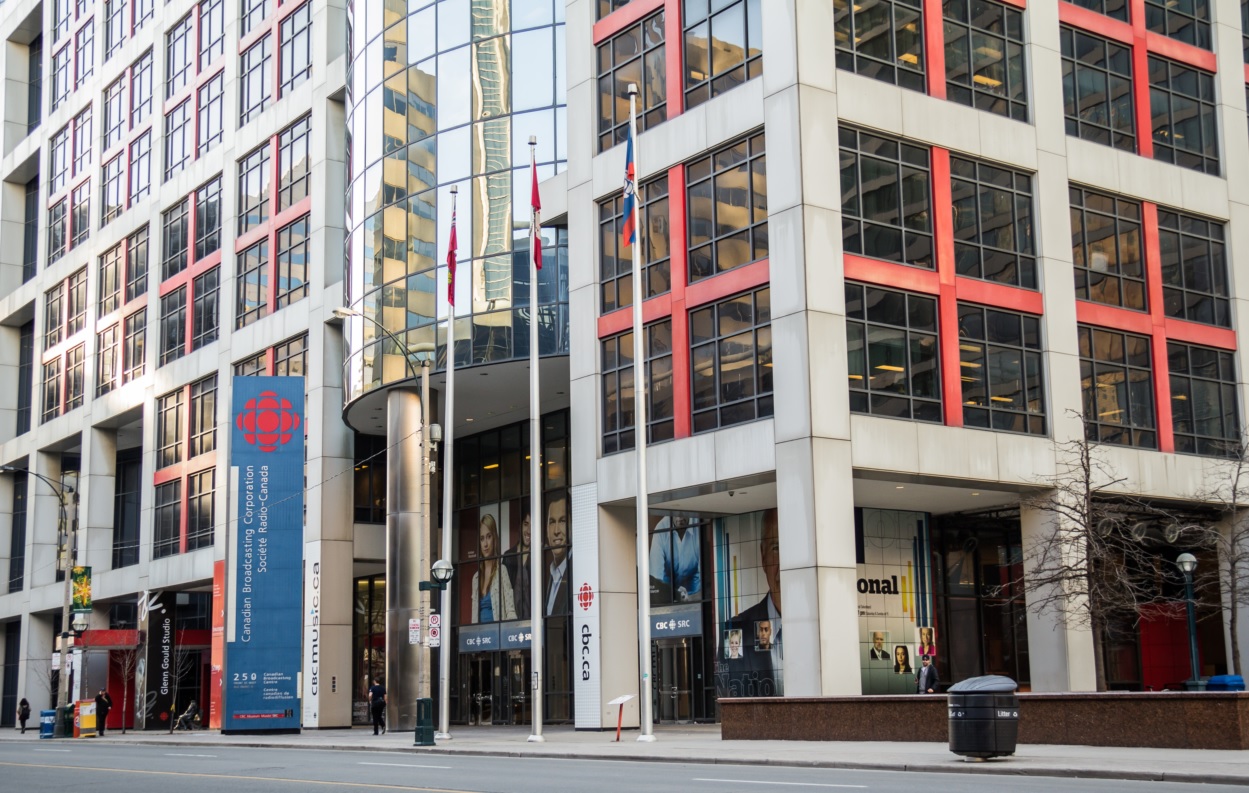 Tom Clark will chair the advisory group, which aims to achieve gender parity and ensure Indigenous and minority groups are represented.
Canadian Heritage has created an independent committee to recommend candidates for CBC/Radio-Canada's board of directors.
In a release announcing the news, the government said the advisory committee will be guided by published, merit-based criteria to identify Canadians who will "make a significant contribution" to the board. Specifically, the government said it is aiming to achieve gender parity, ensure that Indigenous Canadians and minority groups are represented in positions of leadership and the government's commitment to official languages is supported.
The voluntary advisory committee will lead the selection process and present its recommendations for qualified board candidates to the Minister of Canadian Heritage. The committee will provide at least three suggestions for vacant positions as well as supplementary nominees to create a pool of qualified candidates. The Governor in Council (Governor General acting on the advice of Cabinet) will then choose from the suggestions, with board members appointed for a maximum of five years.
The CBC's board is composed of 12 directors, including a chair and president/CEO. There are currently three open positions on the board, including the chair. A spokesperson for CBC told Playback Daily that all three board members whose terms have expired are willing to stay on until successors have been named.
The newly appointed advisory committee will be led by broadcaster Tom Clark. Also appointed to the committee are Creative BC CEO, Prem Gill; senior arts advisor at the Banff Centre for Arts and Creativity Carolyn Warren; independent producer/filmmaker Janelle Wookey; actor Colm Feore; Turbulent president Marc Beaudet; founder of the Society for Arts and Technology, Monique Savoie; filmmaker Alanis Obomsawin; and director general of the National Organization Committee for the 2021 Jeux de la Francophonie, Éric Larocque.
In a letter to the new appointees, Canadian Heritage Minister Melanie Joly said the CBC board of directors should include members who reflect the regional and cultural diversity of Canada; have contributed to the development of Canadian talent and culture; understand the impact of the digital shift on broadcasting and Canadians' consumption of news and content; and see the opportunity for the pubcaster to use multiple platforms to connect to Canadians, among other things.
The committee members have been appointed for a period of six months, which the government said should be sufficient time to fill the vacant positions and create a pool of candidates for future open positions. Within three months of submitting candidates, the committee will have to provide the Minister with a report on the process, including stats on applications received and recommendations for improvements, which will be made public. 
Image: Shutterstock