CMPA launches Diversity Mentorship Program
Alongside a Production Mentorship Program, 15 new and mid-level producers will get a 20-week placement at an independent prodco.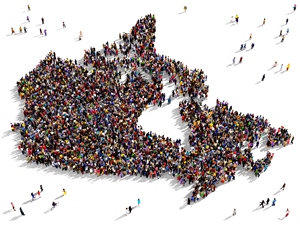 The CMPA is launching two new mentorship programs geared at increasing diversity and helping the next generation of filmmakers get a foothold in the market.
The Diversity Mentorship Program will be open to five members from historically under-represented groups, such as Indigenous people, minorities, women, newcomers, people with disabilities and LGBTQ community members. Selected candidates will receive a 20-week placement opportunity at an independent production co, as well as a $13,200 stipends (which is to be paid half from the CMPA's coffers, and half from the production co placement).
Similarly, through its Production Mentorship Program, the association is offering a 20-week, $13,200 placement to 10 entry- and mid-level producers.
Prospective candidates have until July 17, 2017 to apply. The CMPA is also looking for member indie production cos to apply to be mentors.
The Diversity program in particular is geared at deepening the association's quest to achieving more screen-based diversity, according to a release. The announcement follows the recent launch of the Indigenous Screen Office, as well as the CMPA's renewed partnership with the Women in View 2x More initiative.