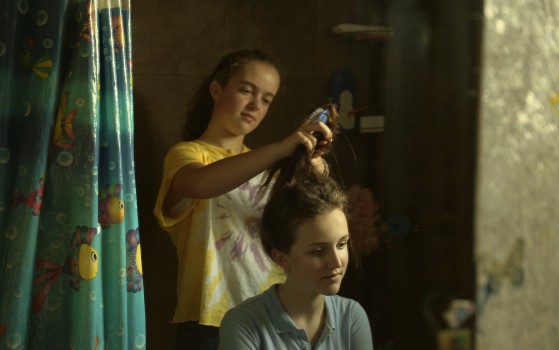 It isn't easy to break through the babble with an indie-producer's marketing budget. We tapped two folks whose job it is to get people to take notice and challenged them to come up with a creative strategy for an indie flick, or in this case, a pair of indie films. We gave them the estimated budget, the goal and let their imagination run wild.
The challenge: Create a marketing campaign that can promote both an indie feature film and its behind-the-scenes making-of documentary. The campaigns should help drive traffic to both films.
The films: Ingrid Veninger's Porcupine Lake is an LGBT coming-of-age tale of a young girl falling in love for the first time at her family's summer cottage. The film targets a primarily LGBT audience, as well as youth and cinephiles.
A Permanent Process: The Other Side of Porcupine Lake is a making-of doc that follows the feature from its inception at the pUNK Films Femme Labs – designed to help develop female directors' careers – through to its completion. A large focus is on the struggles women face in the industry. The film targets female directors and industry folks, along with documentary lovers.
Krista Webster, president and CEO at Toronto PR firm Veritas Communications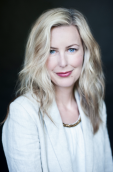 Porcupine Lake isn't just a coming of age lesbian story: it is a love story. Normalizing love between two girls by focusing on the deeper human factor we can all connect with is what will make it buzzworthy.
Facebook Live provides a mass audience without looking or feeling mass produced, which is in line with the DIY, gritty texture of this film. Let's tap this channel, and make the first lesbian kiss (and subsequently the actor's first kiss) in the feature the "First-Ever Indie Film Lesbian Kiss" streamed on Facebook Live.
Geo-target arts and LGBTQ cinephiles, as well as influencers (teachers/students, mom bloggers, counsellors and cultural aficionados) with ads to encourage them to watch the film's pivotal moment on the social platform.
Create intrigue by seeding the back story of this film using scenes from A Permanent Process, including why pUNK Films Femme Labs was created, and ultimately why it hatched this film.
Take over an existing theatre campsite in Algonquin Park to stage the FB Live stream and debut the movie. Work with the local Parks board to rename the site Porcupine Lake for the summer. Extend the interest by offering viewings of the movie and the documentary every weekend throughout the summer.
Work with Pride-friendly travel partners to create girls' camping getaways: from the gear rental to tickets to portaging, with a percentage of every booking going to the Park (to help offset costs of the takeover) and to the film. Leverage Pride parades in Montreal, Vancouver and Toronto to promote the films and weekend getaways.
Encourage fans to Instagram camping moments and tweet out #PorcupineLakeFirstKiss.
Matt Litzinger, president at Toronto advertising agency Red Lion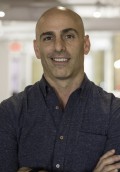 For the feature film, hand out beautifully designed Porcupine Lake T-shirts that put a modern spin on classic Canadian cottage wear. The tags should offer info about the film and where people can see it. Hand them out in places where the audience will be, such as popular stopovers to cottage country.
Bring the lake to the city with a pop-up campfire concert featuring an artist from the film's soundtrack. Set in an unsuspecting part of the city, like a busy office building, the musician will ideally help draw his or her own fans to the campfire and film. Stream the concert over Facebook Live for added reach.
Create a "kissing camera" Snapchat/Instagram filter so couples can show their love for each other. Encourage people at theatres showing Porcupine Lake to download the filter and create an incentive for people to participate with a chance to win a weekend stay at a cottage. Hashtag everything with #PorcupineLake to encourage social sharing.
To promote A Permanent Process, create a cause audiences can rally behind: the need for more films created by women. Instead of a traditional trailer for the making-of documentary, take the trailer for Porcupine Lake, but burn it out halfway through, as if something's gone wrong with the projector. It should follow with the message: "Canadian films made by women are disappearing. Support the ones fighting to exist. A Permanent Process is now in theatres."
Bring this idea to the street with a guerilla marketing effort, using chalk outlines where movie posters should be – as if they've disappeared. Along with the message above, encourage passersby to share their support on Instagram by posting a photo of the missing poster and tagging one of their favourite films by a woman. 
Like this idea? Want to see more creative marketing hacks? Send us your indie films for consideration.