Wattpad, The Coup partner
The two Canadian cos are launching a short-film competition, tapping source material from the self-publishing platform as story fodder.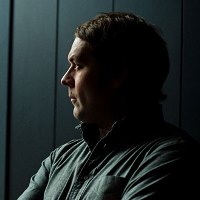 Toronto-based global multiplatform entertainment company Wattpad and Vancouver-based content studio The Coup Company have partnered on a new competition aimed at pairing Canadian filmmakers with audience-approved source material.
J. Joly, CEO of The Coup (pictured), and head of Wattpad Studios Aron Levitz revealed a new competition Tuesday that asks directors to pitch how they would adapt a tale from Canadian author Josh Saltzman's popular horror anthology Strange Yarns (which has more than 200,000 reads on Wattpad), into a short film. Wattpad Presents Strange Yarns was announced during the  "Discovering New Voices" panel presented by Telefilm at the Banff World Media Festival.
The premise is simple: filmmakers have to submit a 60-second video to convince Wattpad's more than 55 million active users why their adaptation of one of the 13 Strange Yarn stories should be made into a short film. Fans will vote over the course of the summer and in August, six winners will be given $6,000 to create a short under six minutes in length. Production should begin in fall 2017. Partnering in the initiative are Telefilm Canada, the Independent Production Fund and the Bell Fund.
Joly, who founded film accelerator CineCoup, told Playback Daily that, in the past, when he put out the call through CineCoup for filmmakers to pitch feature ideas, it was difficult to find technically skilled directors who were also great storytellers. The partnership with Wattpad, therefore, gives filmmakers access to amazing stories that will hopefully serve as a launchpad for their careers, he said.
During the panel, Levitz added that Strange Yarns has an "intense following" on the platform and the ultimate short films will have access to a built-in audience. He added that Wattpad will put its marketing muscle behind the initiative.
The six shorts will be packaged into a six-part anthology series, that Joly says they will then submit to film festivals. Joly said he's looking to build long-term success with Wattpad, though didn't give word on whether or not the new initiative will take place annually.