Bell Fund dishes out $4.2 million to 18 projects
Blue Ant's cross-platform, Snapchat-inspired series Snap-Wrap and the first season of Shaftesbury's Frankie Drake are among the recipients.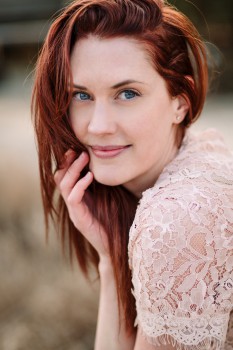 CBC's Canadian Country Music Association Award Show and Frankie Drake and APTN's fifth season of Mohawk Girls all received Bell coin in the latest funding round.
Overall, 18 projects received $4.2 million for broadcast and digital extensions.
Transmedia executions remain popular among program applicants. Shaftesbury's Frankie Drake, which follows Toronto's only female detective (Lauren Lee Smith , pictured) in the 1920s, received funding for its first season as well as coin for a six-part digital cross-over series. Toronto-based Sinking Ship's live-action kids series Odd Squad (TVO), meanwhile, picked up coin for its latest season, which will also include a 360-degree immersive touch screen digital extension for audiences. 

Social media was also on heavy display this year. Blue Ant's new Aux/A.Side artist profile series Snap-Wrap takes a digital-first approach: the web series will profile different artists, while traditional broadcast will go even deeper. Those same artists will also take over the channel's social accounts, including 24 weeks of Snapchat supplemental content with the goal of creating a cross-platform content experience. The CCMA Award Show on CBC includes money for digital event coverage, an online video series and a social media campaign to help amplify the show's reach.
A couple of programs veered into the virtual reality space with their applications: Fathom Media's My Enemy, My Brother (Super Channel), a feature-length doc from director Ann Shin that follows the story of two former-enemies-turned-friends who meet 30 years later in Vancouver, will use part of its funding to create a single-player VR gaming experience to bring audiences directly into the doc's narrative. TMN's Sharkwater Extinction, from the producers Brian and Sandy Stewart, Patrice Theroux and Naveen Prasad, meanwhile, will include a Sharkwater VR "adventure" that will introduce viewers to the sea's most feared fish.
Other English-language projects to receive money include Montreal-based Rezolution Pictures' fifth and final season of Mohawk Girls (APTN); Saskatoon's Cheshire Smile Animation's BotShop (TFO), which follows a young girl and her robotic dog on adventures; Vancouver's Screen Siren Pictures' film Indian Horse (TMN), which follows a young boy taken from his family and sent to a notorious residential school; game show Just Like Mom & Dad (Yes TV), from Toronto's marblemedia; and Riverbank Pictures' science-based kids series When I Grow Up (TVO).
French projects that received funding include: Blimp Télé's À fond de train (TV5); URBANIA's C'est juste de la TV (ICI ARTV); Trio Orange's Cochon dingue (Télé-Québec); Sphère Média Plus' Hubert & Fanny; Zone 3′s Like Moi (Télé-Québec); Untamed Productions 2′s Mordu de la pêche (Évasion); and La Belle Gang (Canal Vie).