Banff '17: Int'l buyers talk commissioning strategies
Execs from NBC, Lifetime and Discovery weigh in on what shows they're looking for and how they're trying to distinguish their brands in a crowded market.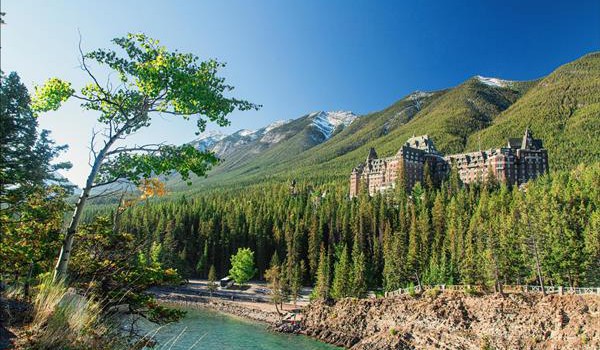 Global content buyers took centre stage on day two of the Banff World Media Festival, with both scripted and unscripted commissioning heads weighing in on how they are positioning themselves in a crowded marketplace and how producers can look to land international greenlights.
Speaking on Monday's International Scripted Buyers panel were Lifetime's SVP scripted development Sharon Bordas, IFC's VP original programming Drew Worobow, BET Network's Chika Chukudebelu director of original scripted programming original, NBCUniversal's VP of scripted programming Kristen Del Pero and Sky's commissioning editor of comedy Tilusha Ghelani.
Execs from U.S. nets Lifetime, IFC and BET Networks agreed they plan on retaining a distinct brand identity in the market, while NBCUniversal spoke of doubling down on its coproduction model to spread the risk associated with commissioning content across a number of territories and buyers.
Lifetime's Bordas and IFC's Worobow also touted their respective acquisitions of Mary Kills People and Baroness von Sketch Show - two of the more high-profile Canada-to-U.S. acquisitions of the past 12 months.
For Lifetime, which targets a broad 18-to-50-year-old female demo, Bordas said the series fit the channel's mandate to program edgier content that can generate buzz through critical acclaim. "Mary Kills People is a perfect example. It's tonally interesting, comedic, it's about an issue [assisted suicide], it's a great romance, thriller. Critically it really cut through and got some attention for us," she said.
Meanwhile, Worobow said the acquisition of Baroness von Sketch Show (produced by  Frantic Films in association with CBC) was guided by the network's desire to program more female-led comedic content. With budgets in ad-supported cable continuing to decline, he said IFC is more cognizant than ever of commissioning and acquiring half-hour comedies that are distinct and don't feel derivative. The goal, he said, is to present a cohesive brand voice in order to compete in an age of abundant content.
Currently, the channel is aiming for eight episode season, he added, with IFC recently experimenting with premiering new shows with two back-to-back episodes on premiere night, before rolling out the remainder of the season one episode at a time.
Conversely, NBCUniversal's VP of scripted programming Kristen Del Pero said it still sees huge opportunity in a tried and tested medium: procedurals. Though acknowledging they likely won't win international awards, procedurals are still in high demand, said Del Pero, pointing to the net's latest title Gone, a copro with France's TF1 and Germany's RTL.
Among the other notable takeaways from the panel was that BET Networks is looking to diversify its offerings and now looking to commission sci-fi content.
While the scripted market has been turned on its head by the arrival of U.S. streaming services (discussed during the Canadian Media Leaders panel on day one), the unscripted market in Canada has not yet felt the impact as profoundly, said CBC's Jennifer Dettman, with Canadian producers still primarily pitching the traditional broadcasters. Dettman was joined on the International Unscripted Buyers panel by Corus Entertainment's VP of original content Lisa Godfrey and Discovery Channel's VP of production and development Joseph Schneier.
South of the border though, Netflix is acquiring and commissioning increasing amounts of unscripted content, Schneier, giving factual producers another door to knock on when pitching.
This is resounding positive in the eyes of CBC's Dettman, who said the new commissioners in the unscripted and factual space could breath new life into genre. "I think 'yay' when [I hear Netflix is] hiring [more unscripted staff]….I see it as maybe we'll get better ideas or other international formats," she said. Schneier agreed that Netflix has been a boost for the creative community in the unscripted space, but that the streamer, still relatively new in the space, has a wide-ranging strategy for content acquisition currently.
On the topic of formats, Godfrey said the broadcaster's recent series The World Without Canada, which explores how the world would look without the nation of Canada, is an example of the exportable and optionable content the media co is looking to produce. While no option deals have yet been inked for the format, Godfrey said she believes the format would be an interesting one to a number of countries, including the U.S. and France.
As well, Corus is developing a car-based series for History channel that is being developed with a view to exporting in the future. "I think we have less reliance on volume and more reliance on making shows that are tentpole, that are marketable in our country and sellable internationally," she said.