Bron partners with Michael Ellenberg to launch new prodco
The B.C. company is partnering with the man behind Westworld, True Detective and Big Little Lies for its first foray into the television market.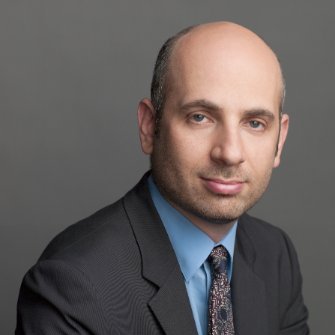 B.C. producer and financier Bron Studios has confirmed its entry into TV production, partnering with Michael Ellenberg (pictured, former EVP of programming at HBO, to launch a new production entity, Media Res.
The news, which comes four months after Bron first outlined its intention to break into the television market after six years as an indie film producer, will see the new company developing, producing and financing TV content for international audiences. Media Res will finance and produce content in house, and will also option projects and scripts from other creators and producers. The company will be based in L.A.
Media Res' first project is Scenes from a Marriage based on the 1973 Swedish TV series written and directed by Ingmar Bergman. Hagai Levi, creator of HBO series In Treatment and co-creator of Showtime's The Affair, will serve as showrunner, executive producer and director. Work is underway on the script, co-written by playwright Amy Herzog (4000 Miles),who also executive produces. The project is coproduced in partnership with Lars Blomgren's Scandinavian production company Filmlance.
During Ellenberg's time at HBO, he developed and oversaw production on series such as Westworld, True Detective and Big Little Lies. He departed in January 2016.
In February, Bron made its first TV-focused hire, appointing Danielle Reardon as VP of television development in its L.A. office. At the time, CEO Aaron Gilbert said the lean toward serialized content in the international marketplace was a primary driver in the company's transition into TV.
On the feature side, the B.C. firm's recent credits include Paramount Pictures' Fences and The Birth of a Nation, on which Bron served as a coproducer.