Playback's 5 to Watch: last chance to nominate!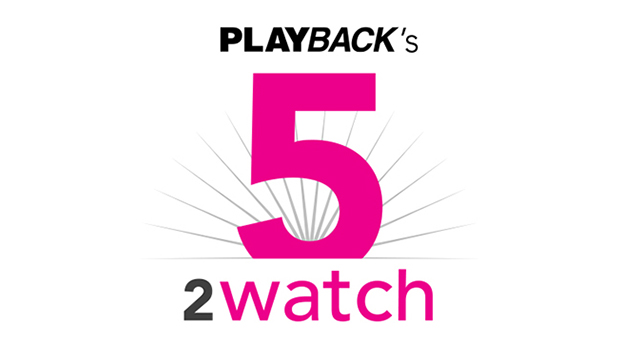 Know an up-and-coming talent in the Canadian screen-based industries? Tell us about them before it's too late.
Playback is looking for the next big talent in the Canadian screen production industry – and you have one last chance to help us find it.
We had an incredible collection of talent last year: the 2016 Five to Watch included a Northern Ontario casting director, the president of an East Coast prodco and a trio of YouTube sensations.
If you know someone who is a fast-rising star in their career, nominate them here.
Who qualifies? We are looking for five people who are each "one to watch" in their field. This can be:
- Anyone who has made a significant impact or achieved remarkable success in their field in the first few years of their career. Ideally, this would be less than five years. (We understand that some careers can take longer to gain traction and some professionals move around throughout the biz.)
- Age is not a restriction but the length of time a nominee has been working in their field is. Mid-career and well-established professionals will NOT be eligible, even if their success is more recent.
- All entertainment film/TV/digital related careers are eligible (above and below the line). This includes everything from producers to broadcast TV programmers to lawyers to editors to composers, VFX and animation artists, makeup artists, costume designers, writers, actors and directors. Think outside the box! We are looking for five people that represent the breadth and diversity of the Canadian industry.
How do I know if my nominee is eligible?
- Take a moment to consider their career path: is their success recent and early in their career?
- Is this person already well-established on the industry's radar? Or is it someone who's about to be on everyone's radar? We're looking for the latter.
- If they've won industry awards/accolades for their current profession, are they fairly recent (within the last two to three years)?
- Have they been on other similar lists and if so, was that a long time ago? If they are still in the same career, they are likely not eligible.
Deadline: All nominations are due by June 8 at 5 p.m.