CFC gets $9M from Ontario government
The centre also announced a new partnership with Bell Media to develop VR and AR experiences.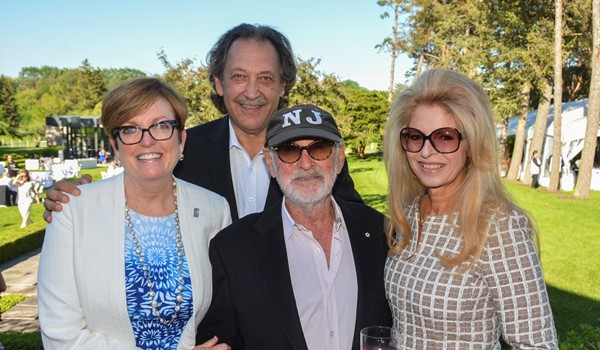 Ontario Minister of Tourism, Culture and Sport Eleanor McMahon was on hand at the Canadian Film Centre's annual garden party on June 7 to announce a new investment in the organization.
The provincial government will contribute $9 million over three years to the CFC to support training and business incubation initiatives. The Ontario government last announced a three-year investment of $9 million in 2013. In 2016, the CFC received a one-year investment of $3 million from the province.
"As new media changes the screen-based industries, this investment, coupled with the CFC's training programs, will set Ontario's cultural workforce up for success," she said.
The investment wasn't the only good news shared at the CFC's backyard bash (held on a rare sunny afternoon in Toronto).
The centre also announced a new initiative with Bell Media to expand the development of virtual and augmented reality experiences at the cultural organization.
The CFC/Bell Media Vision Project will focus on developing consumer-facing VR and AR projects and identify platforms, tools and software necessary for effective delivery.
Slawko Klymkiw said the partnership is "fueled by a shared commitment to incubate original consumer-facing VR and AR digital media projects so that they can be commercialized and they can make money for the creators."
Image L to R: Minister McMahon, Slawko Klymkiw, Norman Jewison, Lynne St. David Jewison. 
Photo credit: David Lee