Charlotte Mickie to exit Mongrel International
Caroline Habib has been promoted to director of the global sales division of Mongrel Media.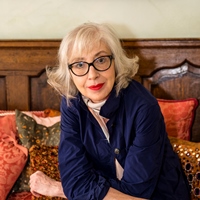 Mongrel International's president Charlotte Mickie is leaving the company she helped to launch.
Mickie joined the international distribution arm of Mongrel Media in May 2014, just a few weeks after Mongrel announced the new division. She oversaw the purchasing and sales of films worldwide, including Mongrel International's first acquisition, Maudie. 
Mickie joined Mongrel after holding senior positions with eOne, Celluloid Dreams and Alliance Atlantis. She will leave her role this June. As of press time, there was no word on Mickie's next move. 

In a release announcing the news, Hussain Amarshi, president and founder of Mongrel Media, said the company will continue under the leadership of Caroline Habib.
Habib, who was previously an acquisitions and sales executive, has been promoted to director of Mongrel International. She will supervise sales and acquisitions for the company and will work with sales executive Chantal Chateauneuf and assistant Alice Dutrut, who will take on an expanded marketing role, though no new title has been announced.