Carmilla feature rolling in T.O.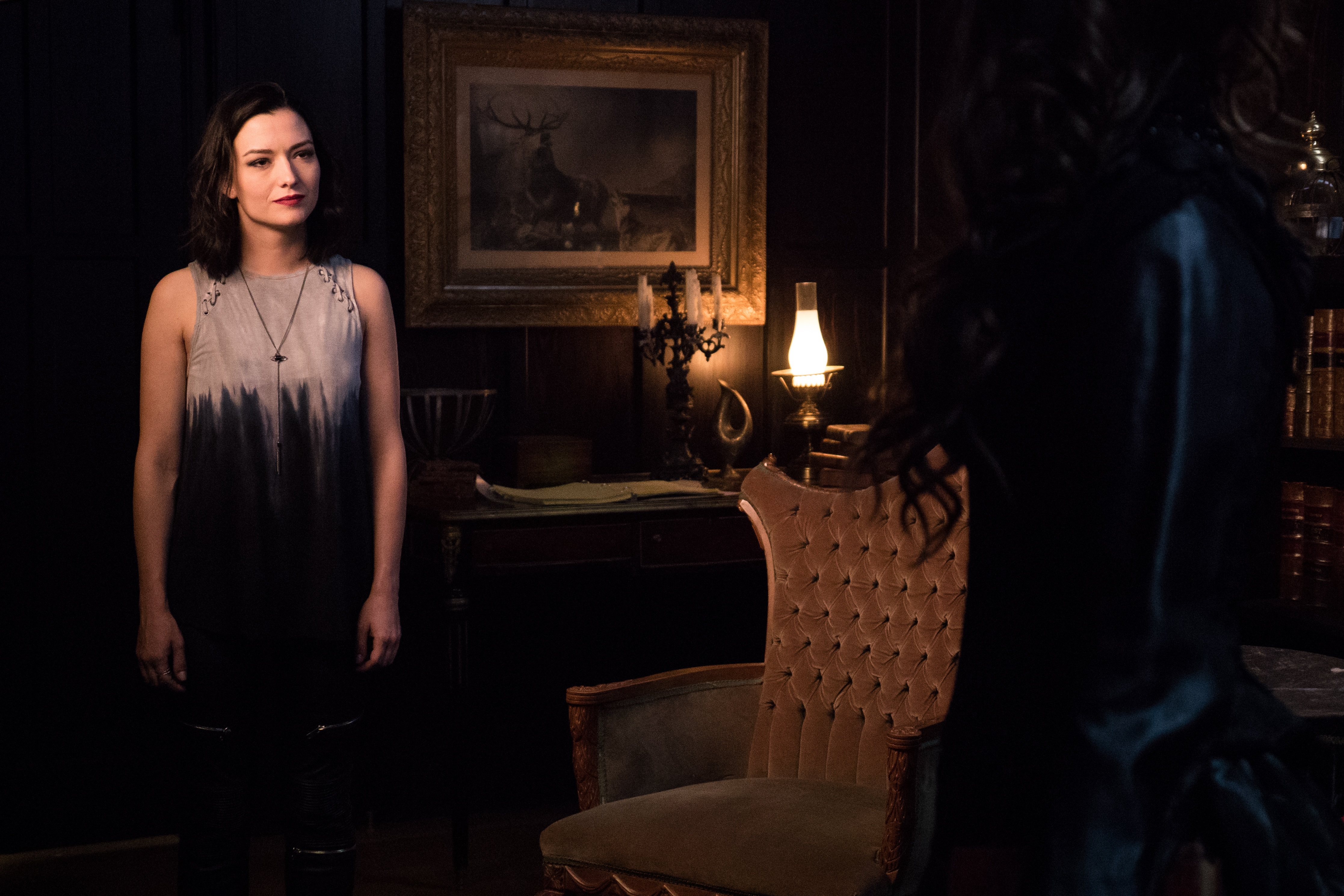 Shaftesbury's Christina Jennings on the movie's fall release and aging up the target audience.
Following a three-season run that included more than 100 episodes, cameras are now rolling in Toronto on Carmilla's latest incarnation – a feature-length film.
Produced by Shaftesbury, Carmilla The Movie (working title) is directed by Spencer Maybee, who also directed the web series, and written by Alejandro Alcoba (Degrassi: The Next Generation) and Jordan Hall (Carmilla). The film is based on the digital series, created by Hall, Jay Bennett and Steph Ouaknine.
Currently, a fall 2017 release is being targeted, though exact details of the launch have not yet been announced. Shaftesbury chairman and CEO Christina Jennings confirmed to Playback Daily that a theatrical release is still being targeted, with more news expected in the coming months. In addition, a TV version of the property is currently in development with an unnamed Canadian broadcaster.
Carmilla The Movie takes place five years after the conclusion of the web series, which left off with 500 year-old vampire Carmilla (played by Natasha Negovanlis) turning into a human. Fast forward five years and Carmilla is adjusting to her non-vampire lifestyle and living in a Toronto apartment with her girlfriend Laura (Elise Bauman), until Carmilla begins to show signs that she may be "re-vamping."
While the audience for the web series ended up being approximately 16-to-24 year olds, said Jennings, the target for the film will be aged up slightly to meet the property's new medium. "We're probably looking at about 16 to 30 year olds now," said Jennings, adding the film's storyline has been designed to appeal to a broader audience than the web series, as the producers want also to appeal to audiences that haven't seen the original show.
In addition to series regulars Bauman and Negovanlis, joining the feature are Dominique Provost-Chalkley (Wynonna Earp), Grace Lynn Kung (Mary Kills People) and Cara Gee (The Expanse) in new roles. Also returning to star in the feature are Annie Briggs (Luvvie), Kaitlyn Alexander (Couple-ish), Nicole Stamp (The Handmaid's Tale), and Matt O'Connor (Murdoch Mysteries). 

The film is financed by Telefilm, Canada Media Fund, L.A.-headquartered MCN Fullscreen, Toronto-based Hollywood Suite and tax credits. Producers on the film are Bennett, Ouaknine and Melanie Windle, with executive production from Jennings and Scott Garvie.
Photo credit: Brendan Adam-Zwelling, courtesy of Shaftesbury