In Brief: Canadian Academy launches Apprenticeship for Women Directors
In other news of the week, Allan Joli-Coeur announced his departure from the Shaw Rocket Fund and Valerie Creighton will be feted by Toronto's Female Eye Film Festival.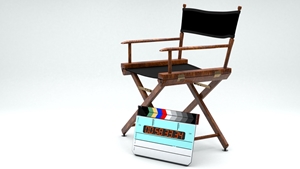 Canadian Academy launches Apprenticeship for Women Directors
The Canadian Academy has launched its Apprenticeship for Women Directors, aimed at providing intensive professional development to six emerging female content creators by pairing them with an established director. The six-month program will run from September 2017 to March 2018, with participants to be chosen by an advisory committee consisting of Norma Bailey (DGC), Tracey Deer (Women In View), Barbara Dolan (Morag Loves Company), Christine Haebler (Screen Siren), Kim McCraw (Microscope), Ana Serrano (CFC), Sudz Sutherland (Hungry Eyes) and Heather Webb (WIFT-T). Those selected for the program will be announced Sept. 6, 2017.
Allan Joli-Coeur to depart Shaw Rocket Fund
The Shaw Rocket Fund's VP of operations Allan Joli-Coeur is to depart the fund this summer. During his two-year tenure, Joli-Coeur assisted president and CEO Agnes Augustin with developing new guidelines and supported the Shaw Rocket Fund's role as a strategic equity investor and advocate with government and regulators. A spokesperson for the Fund said that currently a replacement is not being sought for the role. Joli-Coeur is set for a return to TV production and his final day is June 30.
Female Eye Film Festival honours Valerie Creighton
Toronto's Female Eye Film Festival named CMF president and CEO Valerie Creighton as its Honorary Maverick at this year's festival. The festival, which runs from June 20 to 25 will also see Ann Mary Fleming as its 2017 Honorary Director. Fleming's credits include Window Horses. Female Eye is celebrating its 15 year anniversary in 2017, with 15 narrative features, five feature-length documentaries and 53 short live-action, documentary, experimental and animated films set to screen at the festival.