Cream, Investigation Discovery partner on VR film series
Three immersive films accompany the reality crime series Fear The Neighbour, allowing viewers to be part of the investigative process.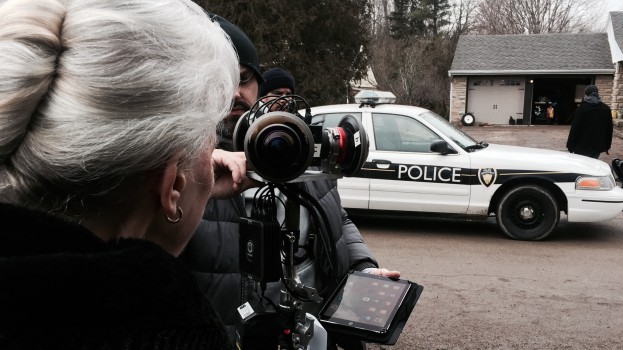 Audiences seeking an immersive experience deconstructing epic neighbour-on-neighbour battles will have three opportunities to dive into virtual reality worlds that complement the investigative series Fear Thy Neighbour. 
Toronto-based Cream VR and Investigation Discovery Channel have announced three VR films Monkey In Middle, Mountain of Madness and Boiling Point. The shorts will accompany the series, which bows on the channel on Thursday nights in the 9 p.m. slot.
Each VR episode ends up with fatal results and viewers get to decode and deduce what went wrong and why by becoming (VR) detectives on the crime scene. Technology for the films was developed by Cream VR.
Cream Productions has been looking to expand its digital and experiential portfolio over the last couple of years.
In October 2015, the prodco hired Jennifer Harkness in the then newly created role of SVP sales and development U.S. to expand the prodco's sales operations in the U.S. and to develop new partnerships. In addition she was charged with exploring the VR space. Cream invested in a digital and VR lab in Toronto earlier in 2015, with a strategic aim to develop projects for VR platforms.
The three films were produced by Cream VR in association with the Bell New Media Fund. They are available on the Discovery ID Go app.