Whistler Film Festival names 2017 feature lab project selections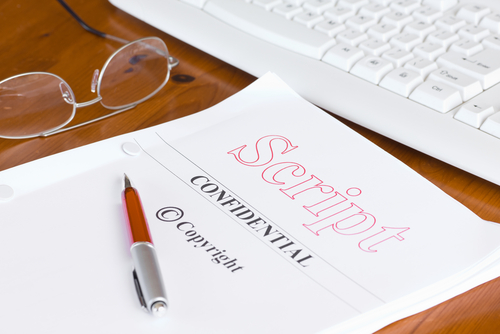 Projects produced by Toronto's Wildling Pictures and B.C.'s Silverlight Entertainment are among those tapped for the program.
Whistler Film Festival (WFF) has announced the winners of its 2017 feature lab project, aimed at developing six projects across genres (sci-fi, drama, thriller and comedy) from script to screen.
The chosen six are: Lettie Costea of B.C.'s JOReel Productions with sci-fi feature Alone, penned by Richard Russell; Ontario's Paul Lenart of Storyteller Pictures and Tricia Lee of A Film Monkey Production, with Quebec-based screenwriter Peter Scott Vicaire's Penumbra; Amanda Verhagen of B.C.'s Verhagen Entertainment with Megan Russell's comedy Party Favour; Matt Code of Ontario-based Wilding Pictures with Be My Eyes, a thriller written by Adam Yorke; Damon Lebrun of Ashen Films from Alberta with his script A Redhead Names Rasala; and Carmen Forsberg of B.C.-based Silverlight Entertainment with Boundary Country, a script written by Adam Mars.
The two-year lab is split into two phases, with the first phase kicking off on June 4 and ending on June 9. During that time, industry experts will provide guidance and give feedback on script development, as well as plans to finance, sell and distribute each film. Among the participants are Ian Goggins, SVP content, eONE; Michael Dougherty, acquisitions and distribution executive, Radiant Films International; and Gil Adler of L.A.'s Gil Adler Productions.
The second phase will run alongside the Whistler Film Festival, which takes place between Nov. 29 and Dec. 3.
WFF also announced the selection of six participants for the Praxis Screenwriters Lab, a feature script development program. These include: B.C.-based Andeep Singh with Goodnight Mr G; Newfoundland-based Emily Bridger with Little Orphans; Ontario's Henry Sarwer-Foner with Shadowbox; Kate Bond from B.C. with Trapline; Simone Stock of Ontario with Polaris; and Travis McDonald from B.C. with Unplanned.
Like the feature lab project, the Praxis screenwriting lab will also follow a two-phase process and culminate at the festival. That lab, which ran as part of the School of Contemporary Arts at SFU for almost three decades, is now managed by WFF.