Breaking Barriers-backed indie Angelique's Isle enters production
The feature from Michelle Derosier and Marie-Helene Cousineau was one of three projects announced as part of CBC's $7.5 million fund.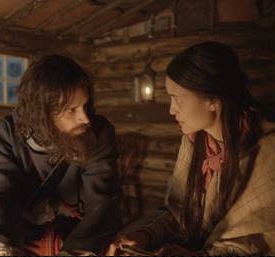 Filming is underway in Thunder Bay, ON on indie feature Angelique's Isle, co-directed by Michelle Derosier (Return to Manomin) and Marie-Helene Cousineau (Uvanga).
The project was one of three to receive financing through the first round of CBC's Breaking Barriers Fund, which backs films helmed by underrepresented Canadian creators. The other two features funded through the initiative thus far are writer/director Sook-Yin Lee's Octavio is Dead!, starring Sarah Gadon, and  Mina Shum's Meditation Park.

Produced by Toronto prodcos Circle Blue Media and Freddie Films Thunder Bay-based Thunderstone Pictures, the feature is set during the Lake Superior Copper Rush of 1845.
Based on James R. Stevens' novella Angelique Abandoned, the the Derosier-penned film stars Julia Jones (Wind River, The Twilight Saga franchise) and Charlie Carrick (The Devout, Eadweard), the films tells of husband Charlie and wife Angelique as they embark on a journey despite the prophetic warnings of Angelique's grandmother. Left stranded on a deserted island and with winter about to set in, the pair battles starvation and the harsh elements.
Producers on the film are Amos Adetuyi (Jean of the Joneses) for Circle Blue Media, Floyd Kane (Jean of the Joneses) for Freddie Films and Derosier and Dave Clement for Thunderstone Pictures.
Aside from the Breaking Barriers Film Fund, the project also received investment from Telefilm, the Northern Ontario Heritage Fund and the OMDC.
All domestic and international distribution rights are available as of press time.