What kind of Cancon travels best?
From what countries are buying what to where we're seeing the greatest opportunities for export, two reports from the CMPA identify key trends in global sales of Canadian film and TV.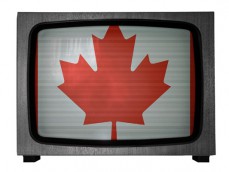 When it comes to selling Canadian content to the world, two new studies released by the CMPA have found that English-language dramas have the most export potential, for both film and TV.
On the feature side, between 2006 and 2016, 53% of all pre-sales were for dramas. All told, 87 dramatic films won early buy-in from international partners, generating $196.4 million, according to "Exporting Canadian Feature Films in a Global Market." In a distant second were action and adventure films, of which seven pre-sold, but which generated $44 million, or 12% of the total. While 28 comedy features pre-sold, they generated just $35 million, or 9%.
Pre-sales of English-language films amounted to $275.2 million, while sales of completed English-language films were valued at $272.7 million. On the French-language side, however, pre-sales were valued at $95 million, while completed French films fetched just $27.5 million.
The report found, somewhat unsurprisingly, that high-budget films attracted higher-levels of early buy-in. Those with budgets greater than $10 million attracted 69% of all pre-sales. Moreover, 60% of pre-sales in that budget range were for international coproductions.
On the TV side, "Exporting Canadian Television Globally" found that 86 dramas received early buy-in for a total of $207 million, which accounts for two-thirds (66%) of all international pre-sales. While more than 170 documentary programs pre-sold, the genre represented just 13% of pre-sales and generated $39 million. Nearly 40 animated projects pre-sold, amounting to $38 million and 12% of the total.
Total international pre-sales of English-language programs amounted to $308.8 million, while French-language TV series received almost $5 million.
The TV report also remarked that "the most successful exports tend to have very high budgets and are international coproductions."
So who is buying? According to the reports, Canadian film and TV is largely selling to European and U.S. markets.
On the feature side, of the top 20 Canadian films sold globally between 2005 and 2013, 42% sold in Europe, while 39% sold in the U.S. Similarly, between 2006 and 2016, of the CMF-funded TV projects that pre-sold globally, 50% were to the U.S., 29% were to the U.K., 8% to France and 7% to Ireland.
While the reports aimed to identify key trends in international sales of Canadian film and TV, they also provided recommendations on how to improve the export of Cancon. Both reports stressed the need for a Canadian export strategy supported by market data on international sales. Currently, Canada lacks a national program of systemic data collection, which the report says is critical to the export success of Cancon.
"The top exporting countries [U.K., France and Germany] share are a commitment to strategic export development. They gather market intelligence and measure international sales, prioritize markets, promote their domestic film output and target initiatives aimed at enhancing sales, including support for sales agents," the feature film report states.
The reports suggest prioritizing certain markets for export, including the U.S., Western Europe for both film and TV. Second-tier markets to focus on for film export include China, Latin America and Russia, while Australia and New Zealand should be targeted for TV.
Both reports were authored by Communications MDR and commissioned by the Canadian Media Producers Association (CMPA), in partnership with the Association québécoise de la production médiatique (AQPM), the Canada Media Fund (CMF) and Telefilm Canada.
Read the full reports here.