Boat Rocker unveils new factual division
The Toronto-based entertainment co will also start production on two new original unscripted series.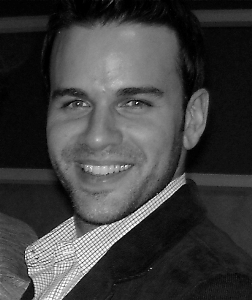 Toronto-based global entertainment firm Boat Rocker Media is bolstering its investment in original content with the launch of Crooked Horse Productions — a new shingle dedicated to the company's factual and unscripted projects.
The full-service content company has offices in Toronto, New York and Los Angeles, and will be helmed by David Lerech (pictured), VP, reporting into Boat Rocker Studios co-presidents and Boat Rocker Media co-executive chairmen David Fortier and Ivan Schneeberg.
The move is a result of the company's rebrand last January, when Temple Street Productions became Boat Rocker Media. The Boat Rocker brand houses various divisions dedicated to specific kinds of content. Temple Street was previously dedicated to making both factual and drama programming under the Boat Rocker umbrella.
But according to Fortier and Schneeberg, the goal of the company has always been to space things out so that each of Boat Rocker's brands had specific mandates and production goals. So going forward, Crooked Horse will sit within the Boat Rocker Studios division, which also includes Temple Street, Jam Filled Entertainment and Radical Sheep.
"When Dave and I started the company, we realized that in order to survive in the Canadian industry we needed to produce a bit of everything," Schneeberg told Playback sister pub, Realscreen. "We made all these different shows and always made them under the umbrella of Temple Street. And as we got bigger and had more infrastructures, we realized how confusing that was to the marketplace."
Aside from helping differentiate its divisions to broadcasters, Schneeberg said the addition of Crooked Horse helps Boat Rocker's internal teams better connect with the shows they're producing.
"The way teams are set up here, we don't have jacks of all trade producers — everyone does a specific type of content," Schneeberg said. "It was always our feeling that as the company grew, it would be beneficial for us and more encouraging for the team to have a brand they could latch onto."
To mark the launch, Boat Rocker has also announced two original unscripted shows. The first, Late Nite Eats, is produced by Crooked Horse Productions in partnership with Cooking Channel in the U.S., and is set to begin production at the end of May. The second, History In The Making, is a Boat Rocker original and commenced production in April 2017. Both series are being distributed globally by Boat Rocker Rights.
The two shows, said Schneeberg and Fortier, are representative of Boat Rocker's aim to take more risks in their shows.
"We're prepared to put money up against our shows, and say to broadcasters that we'll pay for a significant portion of the show if you want to partner with us," said Fortier. "And in certain circumstances, if we're truly passionate about it, we might fully fund a show if we can't find a partner.
Fortier adds that the Boat Rocker Rights division allows the team to be a bit more calculated in the risks that they're taking.
Lerech, Crooked Horse's lead, will sit down with the rights group to ask their recommendation for shows they should be making in different genres. The creative team will then develop a host of shows in those spaces, which Schneeberg and Fortier will evaluate from a creative standpoint. Then, the creative teams return back to the rights group to vet those choices.
"The approach means Boat Rocker Studios creates shows they're passionate about, but that Boat Rocker Rights believes can sell," Schneeberg said. "So when those stars align, that's when Dave and I say that we're prepared to greenlight and put our money in."
Other productions in Crooked Horse's portfolio include Say Yes to the Dress Canada, Million Dollar Critic, Cook'd, Recipe to Riches and Canada's Next Top Model.
From Realscreen