Incendo hopes for a Sleeper hit
The company's second TV movie of the year is currently filming in Montreal.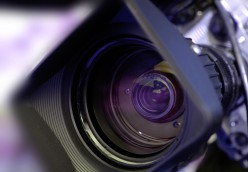 Montreal's Incendo has started production on its latest MOW.
Sleeper is currently filming in Montreal, with production set to wrap June 23. Directed by Philippe Gagnon, whose previously worked with Incendo on movies such as Sometimes the Good Kill and Girls' Night Out, the film is written by screenwriter Thom Richardson. Sleeper follows a married woman who begins to question who her husband really is after seven years of marriage. 

The film stars Kara Killmer (Chicago Fire), Brett Donahue (Total Recall) and Mylène Dinh-Robic (19-2).
Incendo's Jean Bureau and Ian Whitehead produce, with Bureau also serving as executive producer. Sleeper is produced with the participation of Bell Media. Broadcast details have yet to be confirmed.
Sleeper is the second second MOW Incendo has sent to production this year. Thriller Separated at Birth went into production in April. The company told Playback Daily at the time that it intends to produce five MOWs in 2017.
Image via Shutterstock