Adrienne Mitchell receives Nell Shipman Award
The Back Alley Films cofounder was honoured by the Toronto ACTRA Women's Committee.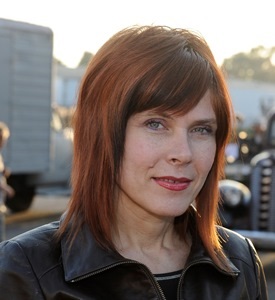 The Toronto ACTRA Women's Committee presented the fourth annual Nell Shipman Award to Back Alley Film Productions' Adrienne Mitchell on Monday evening.
The award honours a female producer, writer or showrunner who advances gender equity in the screen-based industries. Tara Ellis, a longtime media exec previously with the CBC, Showcase and Global, presented Mitchell with the award.
Mitchell co-founded Toronto and Montreal-based Back Alley with producer Janis Lundman in 1989. The company most recently produced the eight-part CBC thriller Bellevue with Muse Entertainment. Mitchell served as co-showrunner on the series with co-creator Jane Maggs. She also directed the pilot and half of the series' episodes.
In her more than 25-year career, Mitchell has directed documentaries such as Talk 16 and Talk 19, and co-created several series, including Durham County (co-created with Lundman and Laurie Finstad-Knizhnik) and Bomb Girls (with Michael MacLennan), on which she served as co-showrunner. She recently optioned the novel The Evening Chorus by Helen Humphreys for her feature film directorial debut. 

Past Nell Shipman award winners are Jennifer Podemski,  Sheri Elwood and Laurie Finstad-Knizhnik.