Bon Cop Bad Cop 2 sails past $3 million
While it received a slightly wider theatrical release across Canada, the sequel didn't match the two-week mark set by its predecessor.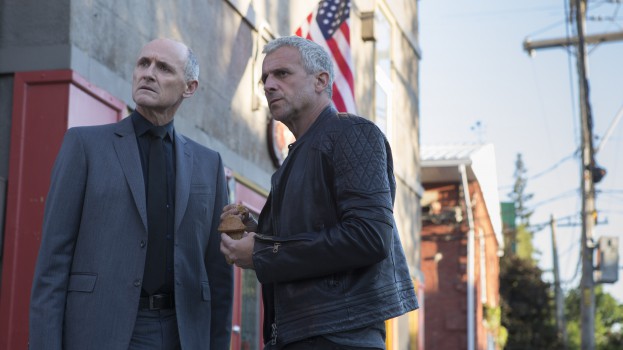 Two weeks after its Canadian release, Bon Cop Bad Cop 2 has passed the $3 million mark at the domestic box office.
Since opening on 235 screens across the country on May 12, the $10-million sequel has taken a nationwide total of $3.33 million, with $2.83 million of that coming in Quebec. In its first week (May 12 to 18), the film, produced by Montreal's Jessie Films and Item 7, took $1.83 million in Canadian theatres.
The original, released almost 11 years ago via Alliance Atlantis Vivafilm, took $4.7 million in its first two weeks. Part two is distributed by Les Films Séville in Quebec, where it opened on 150 screens, and by eOne in the rest of Canada.
It now remains to be seen whether the sequel can continue to bring audiences into theatres over a more sustained period. After its first 14 days, the original film went on to take around $12 million at the domestic box office.
The bilingual action-comedy follows the exploits of unlikely pairing David Bouchard (Patrick Huard) and Martin Ward (Colm Feore) as they are once again forced to work together, this time with the goal of dismantling a crime ring.
When speaking to Playback Daily earlier this month, Patrick Roy, president of Entertainment One Films Canada and Les Films Séville, said part of the strategy for the sequel's release was to ensure a greater presence outside of Quebec. Thus far, outside of the province, the film has taken around $500,000 at the box office. Outside of Quebec, the original took approximately $1.5 million during its entire theatrical run.
Produced by François Flamand and Patrick Huard of Jesse Films and Even of Item 7, Bon Cop 2 is directed by Alain Desrochers and penned by Huard. The feature is produced with the financial support of Telefilm Canada, SODEC, Harold Greenberg Fund, CBC/Radio-Canada, Media Funds of Canada, The Movie Network, Super Écran and provincial and federal tax credits.