Minds Eye lines up next thriller
Cameras begin rolling this weekend on thriller Distorted, starring John Cusack and Christina Ricci.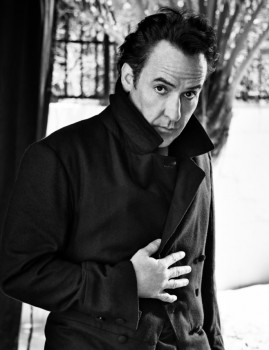 Cameras are set to roll in Kelowna and Vernon, B.C. on Distorted, the latest film from Regina, SK-based prodco Minds Eye Entertainment.
Starring John Cusack (pictured), Christina Ricci and Brendan Fletcher, the Arne Olsen-penned feature is directed by Rob W. King, who most recently helmed the four-part, Don Carmody TV-produced Netflix original Tokyo Trial and Minds Eye's previous feature The Humanity Bureau.
Filming begins May 28 ahead of proposed 2018 release.
Distorted is the latest film produced via Minds Eye's six-picture deal with California-based Bridgegate Pictures and L.A.'s VMI Worldwide. Under the agreement, which is focused on a slate of action/sci-fi/thriller-focused movies, Minds Eye is handling North American distribution, while Voltage Pictures is handling international sales. Other films produced through the deal are The Recall and The Humanity Bureau, which are all produced for the three-screen, immersive theatrical format Barco Escape.
Distorted tells the story of artist Lauren Curran (played by Ricci), who is trying to come to terms with the death of her child, while also suffering from bi-polar disorder. Trying to leave her past behind, she moves into a luxurious new apartment complex, only to discover that her new building has a dark secret to it. Enlisting the help of a mysterious investigative journalist (John Cusack),  the pair begin to discover hidden secrets about the building's owner.
Kevin DeWalt and Danielle Masters are producing the film for Minds Eye, alongside coproducers Andrew Holmes and Ben DeWalt. Exec producers include Guy Griffithe, Allison Taylor, Jason Brooks, Darren Benning, Frank White, Nicolas Chartier.
The film is made with the financial support of Creative Saskatchewan Screen-Based Media Production Grant Program, B.C.'s Production Services Tax Credit and the Canadian Film or Video Production Tax Credit.