ACTRA and ACA granted intervenor status on simsub
The organizations, which argue the CRTC ruling will have a negative effect on advertising and Canadian productions, can now make their case to the Federal Court of Appeal.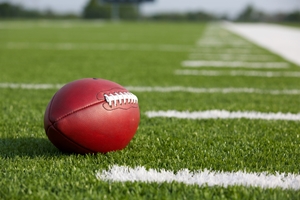 ACTRA and the Association of Canadian Advertisers (ACA) have both been granted intervenor status by the Federal Court of Appeal in the case between Bell Media, the NFL and the Attorney General over the CRTC's simsub ruling.
In August of last year, the CRTC issued a decision banning the simultaneous substitution of Canadian advertisements over U.S. ads during the Super Bowl broadcast on American networks in Canada.
The order has drawn criticism from organizations such as Unifor and even U.S. politicians. Now, with intervenor status, the ACA and ACTRA will be able to present their positions to the court.
Ron Lund, president and CEO of the ACA, said members of the association are concerned that the removal of simbsub has made it harder for advertisers to reach Canadian audiences and broadcasters have been put in a tight revenue spot. "They're taking away the ability to monetize the programs," Lund told Playback sister publication, Media in Canada. "It takes away their capability to fund these programs that they're acquiring."
He also expressed concern that other major broadcasting events such as the Academy Awards could one day be up for debate. So far, the change in framework only applies to the Super Bowl.
Lund added that there are also concerns about the standards of American versus Canadian ads. "It would get rid of the level playing field," he said. "How you advertise to children is substantially different. What you can say on health claims are substantially different. Consumers may get access to commercials of products that they can't even get in this country."
ACTRA's main concern regarding the order is that the lower revenues for broadcasters will result in fewer work opportunities for Canadian performers, both from Canadian productions and Canadian commercials.
The CRTC did not respond to requests for comment at press time.
Ratings were down on CTV's most recent broadcast of the Super Bowl (39% from last year, despite airing the feed on a triple simulcast). Bell Media positioned the viewer loss as directly related to the CRTC's decision, issuing a statement that simsub "is clearly having a direct and negative impact on Canadian viewers, advertisers and the broader broadcasting and creative community."
From Media in Canada