Kew Media eyes 'steady pipeline' of acquisition opps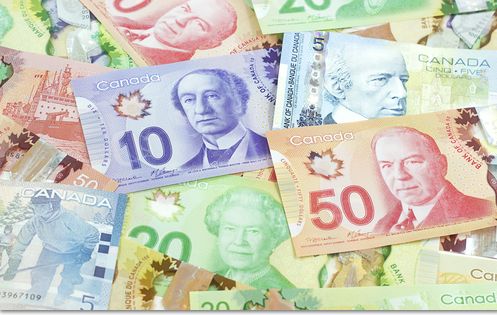 According to its Q1 results, the company has $32 million in cash, $18.5 million in available borrowings and $90.9 million in shareholders' equity.
Following the release of its first financial report since acquiring six companies, including Frantic Films and Our House Media (OHM), Kew Media has said it is well positioned to pursue a "steady pipeline of acquisition opportunities."
In February, Kew announced its proposal to acquire Canadian prodcos Architect Films, Bristow Global Media, Media Headquarters Film & Television, OHM and Frantic Films, as well as London- and L.A.-based film and TV distribution company Content Media Corporation (CMC), in a transaction tagged at approximately $120.3 million. The acquisitions were then approved and finalized on March 20.
The unaudited Q1 results for the three months ended March 31, 2017 reported that Kew has approximately $32 million in cash, with $18.5 million of available borrowings and shareholders' equity of $90.9 million. The Q1 figures account for 11 days (March 20 to March 31), from when the six acquired companies were brought under the Kew umbrella.
CEO Steven Silver said the company's financial results are thus far in line with expectations, with Kew expecting adjusted EBITDA of approximately $19.2 million in 2017.
"Accordingly, the company is well positioned to strategically add to its asset base and continues to assess a steady pipeline of acquisition opportunities," according to a release. Earlier this year, on an investor call, Silver confirmed that there are 16 companies (outside of the six acquired ones) currently under non-disclosure agreements that Kew is assessing as potential acquisition targets.
The report also detailed the estimated values of the acquired assets of each of the acquired companies as of March 20. The total assets for Content Media Corporation were estimated at $121.2, as well as Bristow Global at $12.6 million, Frantic  at $9.4 million, Architect at $9.1 million, Our House at $8 million and Media HQ at $1.1 million. The total estimated value of the assets acquired is $161.4 million.
In June of 2016, Kew became Canada's sixth special purpose acquisition company (SPAC) to be listed on the Toronto Stock Exchange and raised $70 million in its initial public offering. An SPAC is a company that raises investment through an initial public offering (IPO), usually with the intention of acquiring an existing, privately held company or companies.