Inside Out launches financing forum
Seven films have been selected for the first annual industry initiative, which aims to increase the number of LGBTQ projects that receive financing.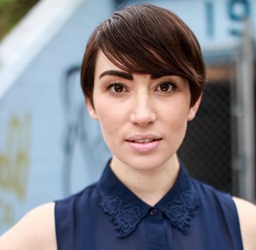 Toronto's Inside Out film festival is launching its first LGBTQ Finance Forum.
The industry initiative, sponsored by the OMDC and CMPA, will provide LGBTQ-identified producers and/or producers creating LGBTQ content an opportunity to pitch their projects to Canadian and international executives. In its inaugural year, seven projects have been selected to participate in the event, which is modelled after the OMDC's International Financing Forum. Producers will be paired with distribution, marketing and sales execs from around the world for one-on-one meetings. The participating industry members will be announced later this week.
The selected projects include Light Years from Sarah Rotella and Adrianna DiLonardo, whose Almost Adults premiered at Inside Out in 2016. Also heading to the forum are Wayne Burns and Denis Theriault's Chasers, Karen Harnisch and Phil Connell's Jump, Glen Wood's Down Low, Alex Lampsos' Breaking Fast, Lauren Collins and Ben Lewis' More than a Friend and Bretten Hannam's Wildhood. 
Newly appointed festival executive director Andria Wilson (pictured) told Playback Daily that the goal of the initiative is to provide more targeted financing opportunities for LGBTQ films, which she said often don't receive the same level of interest as other projects. "We had all heard these anecdotal stories of queer projects at [other financing forums] not getting the same level of meetings, not getting the same level of success out of the more mainstream forums," she said.
Because of this, Wilson said LGBTQ projects can often take years to get financed, which in turn presents problems for the film festival. "We're looking for the most broad and inclusive amount of content in any given year. So if all these films take seven, eight years to make, it becomes very, very challenging for us [to program the festival]," she said.
Wilson said the criteria for inclusion in the forum was quite narrow for the first year, given that the festival knew it only had funding to support six to eight projects. Projects had to tell an LGBTQ story or the participants had to identify as a member of those communities. The forum was also looking for projects at a strong second draft stage, with producers and cast already attached.
"In the future, we hope to have 15 or 20 projects and then we'd be able to see more of a diversity in that level of project readiness, because we would have the ability for more matchmaking opportunities," she said.
In addition to the forum, Inside Out will also present the second annual BravoFACT pitch competition. Five filmmaking duos will pitch their short narrative film in front of a jury for the chance to win a $50,000 from BravoFACT to fund the creation of the project.
The 27th edition of the Inside Out LGBT Film Festival runs May 25 to June 4. The financing forum will take place June 3.