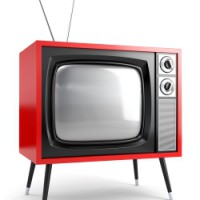 By: Val Maloney and Regan Reid
The CRTC has renewed the licences of the major ownership groups: Bell Media, Corus Entertainment and Rogers Media and French-language groups Groupe TVA and Groupe V. All are being renewed for five-year terms beginning on Sept. 1, 2017.
This licence renewal process focused on implementing the regulator's group-based approach and on enhancing local TV policies.
For English-language groups, new local programming policies include a locally reflective news expenditure requirement. All three English-language groups must now commit at least 11% of the previous year's revenues from their local TV stations to locally reflective news.
Also new is an addition to the current standard local programming requirement. Six of the current 14 hours per week in metropolitan markets and three of the current seven hours per week in non-metropolitan markets must now be devoted to the broadcast of locally reflective news and information.
On the Cancon spending front, the CRTC set a standard 30% Canadian Programming Expenditure (CPE) for each group and every service within the groups. Previously, CPE requirements varied for services within groups and were based on historic contribution levels.  The regulator also set a 5% Programs of National Interest (PNI) expenditure requirement "as a floor for all services," though it encourages groups to exceed that minimum requirement. Of that PNI, 75% must be directed toward independently produced programs.
The regulator has also put in place credits that give the groups an incentive to create programming with Indigenous producers and producers from official language minority communities. Groups will receive a 50% credit against their CPE requirements for expenditures on Canadian programming by Indigenous producers, as well as a 25% credit for projects produced by OLMCs.
The CRTC has also introduced a public notification period in the event broadcasters want to close a conventional TV station. The owning media co must provide 120 days notice to the CRTC prior to shutting down a station so that the government body can inform the public.
The only piece of the licence renewals that wasn't approved for the full five years was Rogers Media's submission for Omni Regional. The request, to have a new regional service with mandatory inclusion in digital basic TV packages, was approved on a three-year term instead. The shortened time-frame was granted because the CRTC recognized the immediate need for the multilingual programming, but didn't believe that the Omni Regional service fully covers the needs of Canada's ethnically diverse population, it said in a conference call.
To that end, the CRTC has put out a call for applications for a new TV service that offers national multilingual and multi-ethnic programming, including news and information. The approved service will be included in digital basic packages in 2020. Submissions are being accepted until Aug. 18, 2017 and Rogers Media will have to submit an application if it wishes Omni Regional to be continue to have mandatory coverage past 2020.