Mark Slone named CAFDE president
eOne's EVP of theatrical distribution and marketing takes the reins at the film distributors' association.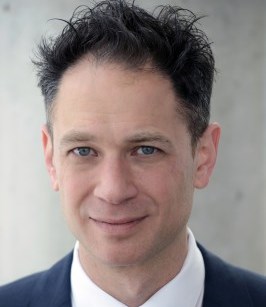 eOne's Mark Slone has been elected as the new president of the Canadian Association of Film Distributors and Exporters (CAFDE).
Slone, who is also the EVP of theatrical distribution and marketing at eOne, takes over from departing CAFDE president Victor Loewy, who will remain involved with the organization as an ex-officio officer. Loewy was elected president in November 2015, taking over from Mongrel Media's Hussain Amarshi.
Mongrel VP Jonathan Wyman was also named VP of CAFDE.
"Twenty-seventeen is promising to be an exciting year of opportunity for Canadian content feature films, with the Cancon consultations coming to a close and Canadian Heritage putting in place policy based on these consultations," said Slone in a statement. "CAFDE looks forward to continuing engagement with government and industry stakeholders to strengthen the theatrical marketplace and support Canadian filmmaking through a distribution policy that will allow for Canadian audiences to engage with content creators of all sizes."
Long-time acquisitions and marketing exec Slone, eOne's former SVP of acquisitions, was promoted to the role of EVP of theatrical distribution three years ago.
Current members of CAFDE include CropGlass, D Films, Kinosmith, Métropole Films, LaRue Entertainment, Entertainment One/Les Films Séville, Mongrel Media, Pacific Northwest Pictures, Elevation Pictures and Search Engine Films.