Baseballissimo adds new director
The long-gestating project from writers Jay Baruchel and Jesse Chabot is produced by A71 and Gefilter Productions.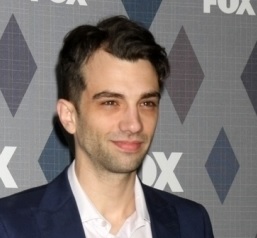 A new director has stepped up to the plate for Baseballissimo, a feature comedy from writing partners Jay Baruchel and Jesse Chabot.
Richie Mehta (Siddharth) has signed on to direct the film, produced by A71 Productions and Gefilter Productions. Based on the book by Dave Bidini, Baseballissimo follows a minor-league baseball player who is kicked out of his league and finds himself playing for an Italian team.
The film, which first received script development financing from the Harold Greenberg Fund in 2012, was originally set to be directed by Jacob Tierney, who had previously directed Baruchel in Good Neighbours and The Trotsky. 
The film faced a tragic setback in 2016, however, after its lead, Anton Yelchin, died in an accident. Producer David Miller told Playback Daily that Tierney, who serves as writer/director and actor on Letterkenny, then had to step away from the project due to scheduling issues. The filmmakers are currently casting a replacement for Yelchin. Baruchel will also star in the film.
Baseballissimo is produced by Miller, with Gefilter's Geddy Lee exec producing alongside Bidini. Miller said the team is now heading to Cannes with the feature to finalize financing.
Image: Jaguar PS/Shutterstock