Can Bon Cop Bad Cop 2 compete at the box office in 2017?
While the original is one of Canadian cinema's highest-grossing films, eOne's Patrick Roy says the action-comedy sequel is an entirely different ball game.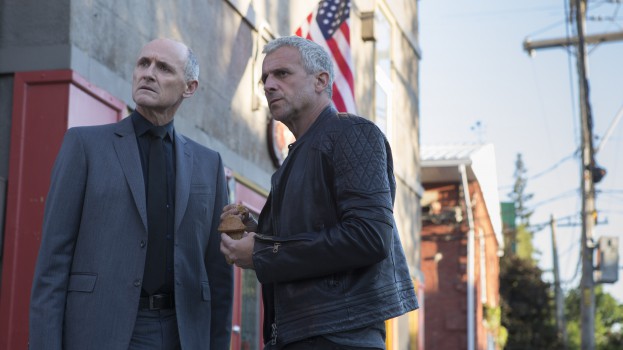 When Patrick Roy gathered his team eight months ago to begin working on the launch of Bon Cop Bad Cop 2 – the sequel to one of Canadian cinema's highest-grossing films – he had a clear memo: Let's not think too much about box office.
In 2006, the now-president of Entertainment One Films Canada and Les Films Séville oversaw the release of the original feature film (through Alliance Atlantis Vivafilm) to a total Canadian box office north of $12 million, with approximately $1.5 million of that coming from outside of Quebec. 
This Friday (May 12), the sequel hits 235 screens throughout Canada (150 screens in Quebec and more than 80 across the rest of the country), with Roy telling Playback Daily one of the primary objectives was ensuring a larger theatrical presence outside of Quebec than the first time around. In Quebec, the strategy has been to place the film on multiple screens in each theatre, while in the rest of Canada the goal has been to place the film in a single theatre in as many markets as possible.
The mindset though, insists Roy, is not to compare everything to part one of the bilingual action comedy, but rather to play to the sequel's strengths: namely that part two is working with an existing fan base and that it can be promoted via social channels that weren't available in 2006.
Over the years, Roy said the original has somewhat seeped into the Canadian consciousness, with audiences discovering the film on a variety of platforms including DVD, VOD and countless re-broadcasts over the past 11 years.
"We've been using the first film as a tool to remind people that they love Bon Cop," he said of the sequel's promotion, which included a Valentine's Day ad spot in which the cops (stars Patrick Huard and Colm Feore) took a light-hearted look at "security measures" for having an enjoyable day with a romantic partner. Videos such as this one, and a number of teaser trailers, were released via eOne, Les Films Séville and Bon Cop's various social channels over the past six months. The original film also aired on CBC last Sunday and on Super Écran last Friday, with stars Huard and Feore this week promoting the film in Winnipeg, Vancouver and Toronto on TV and radio.
In Bon Cop 2, the unlikely duo of David Bouchard (Huard) and Martin Ward (Feore) are once again forced to work together, this time on dismantling a crime ring.
Eleven years on, the sequel, produced by Montreal prodcos Jesse Films and Item 7, is being released into a distribution landscape almost unrecognizable from the one in 2006, in which audiences are more aware than ever of post-theatrical windows on digital platforms, notes Item 7 co-founder Pierre Even. In this context, Bon Cop 2 will be an interesting gauge of where Canadian cinema is in terms of box-office revenues, he said. "Let's say the reaction to the film is as great as the first one – can we achieve the same box office or more?"
Audience-wise, Roy said he believes the second film, like the first, appeals to all major demos. In terms of regional split though, he noted the sequel will likely appeal to teenagers as well as the over-35 audiences in Quebec, while outside the province the sequel's primary audience will be 35 and over.
The film is produced by François Flamand and Patrick Huard of Jesse Films and Even of Item 7, Alain Desrochers directing from a script penned by Huard. The $10 million feature (compared with an approximately $8 million original) is produced with the financial support of Telefilm Canada, SODEC, Harold Greenberg Fund, CBC/Radio-Canada, Media Funds of Canada, The Movie Network, Super Écran and provincial and federal tax credits.
In terms of the international rollout, Roy said there are no firm plans in place and that the global release will be planned once the domestic release has concluded. Bon Cop Bad Cop 2 opens across the country on Friday, May 12.