Space sets Orphan Black premiere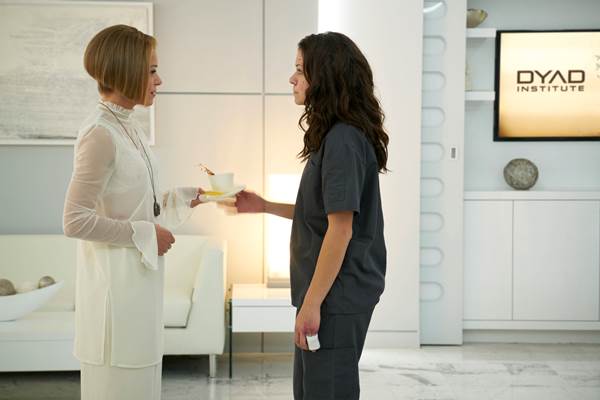 The final season of the award-winning sci-fi series will make the switch to Saturdays from Thursdays.
Bell Media's Space channel has set the return date for the fifth and final season of Orphan Black. 
The Temple Street-produced sci-fi drama (10 x 60 minutes) will return Saturday June 10 at 10 p.m. Season four of the series aired Thursdays at 10 p.m. and scored an average audience  (2+) of 282,000 over its 10-episode run.
A spokesperson for Bell Media said the strategy of moving the series to Saturday nights was to return the series to its original timeslot, where it will air following Doctor Who.
Season five will see Sarah Manning (Tatiana Maslany) and her clone sisters confront their personal struggles in an effort to win their freedom. A number of writers and cast members were added to the team for the final season, including writers Jenn Engels (Bitten) and David Bezmozgis (Natasha) and actors Elyse Levesque (Shoot the Messenger) and Simu Liu (Kim's Convenience).
After the Black, the series after show, will air Mondays at 6 p.m. and offer behind-the-scenes features, interviews and answers to viewers' questions. The second season of the after show was picked up last March by BBC America for broadcast in the U.S.
Orphan Black's past four seasons racked up a slew of awards, including an Emmy win for lead Maslany, a Peabody and most recently nine 2017 Canadian Screen Awards, including wins for best drama, writing, direction and actress. All four previous seasons are now available on CraveTV.
The series is produced by Temple Street, a division of Boat Rocker Studios, in association with Space and BBC America. Executive producers on the series are Ivan Schneeberg and David Fortier (X Company), Graeme Manson (Flashpoint), John Fawcett (Ginger Snaps), and Kerry Appleyard (X Company). Orphan Black was co-created by Manson and Fawcett, with Manson also serving as writer and Fawcett as director. BBC Worldwide distributes the series worldwide.