Yeti Farm explores unscripted with Kick Flip
The 10-part docuseries about female skateboarders will be accompanied by an animated show, with both geared towards tween audiences.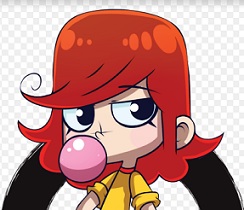 Kelowna, B.C.-based animation producer Yeti Farm Creative is looking to expand the remit of its business with its latest title Kick Flip.
The two-pronged project, about high-profile female athletes and influencers in the world of skateboarding, will consist of a 10-part documentary (the first live-action series produced by Yeti) as well as a serialized animated series. Both of the series will be called Kick Flip.
Targeted at nine-to-12 year-old tween audience, the live-action project pairs Yeti Farms with Nelson, B.C.-based service-based prodco Freeride Entertainment. The first five episodes of the docuseries, which is financed and produced independently by Yeti, will bow this fall on Yeti's YouTube channel and the women's action-sport website MAHFIA.TV. The series will feature celebrity pro skateboarders Lacey Baker, Nora Vasconcellos, Samarria Brevard, Cara-Beth Burnside and 12-year-old rising star Brighton Zeuner. The second five episodes will launch in early 2018.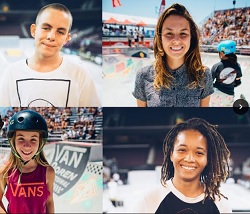 Concurrently, Yeti is in development on an animated project of the same name, created by Kelowna-based Jessika von Innerebner. The series tells of two female skateboarding characters, Laces and Nessa, and their quirky bus driver and filmographer cat, Turkey, as they bumble through a hot summer chasing their dreams while learning a lot about hard work, having fun, kinship and making friends along the way. No production or release timetable has yet been set for the animated series.
Yeti co-founder Ashley Ramsay, who will executive produce the projects, told Playback Daily the two series will explore similar themes, while the animation project will be slightly more imagination-based. The strategy behind launching the live-action series first is to make the real-life characters relatable to audiences before transitioning to an animated medium. There are no broadcasters attached at press time.

Kick Flip is the latest project on Yeti's slate that focuses on original IP. In November 2015, the company launched a digital-first animation division called YetiLABS, dedicated to producing and distributing originals.