Gusto adds three new Canadian originals
Fish the Dish chef Spencer Watts will host a new BBQ-themed series, with all shows set to begin production in Ontario this summer.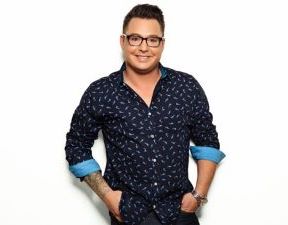 Bell Media's Gusto channel is adding three new Canadian originals to its 2017/2018 slate.
The new half-hour series, which will all be produced by Ottawa-based Gusto Worldwide Media in 4K, are set to begin filming across Ontario this summer.
Flour Power (13 x 30 minutes), hosted by Jessica McGovern, aims to prove how easy it is to make baked goods at home, while road trip series Fresh Market Dinners (10 x 30 minutes) will take viewers to farmers' markets across Ontario before turning local foods into simple dinners.
Meanwhile, Watts on the Grill (13 x 30 minutes) will take Fish the Dish host Spencer Watts (pictured) from the kitchen to the barbecue as he celebrates all things grilled. 

Gusto also announced that production on season three of its One World Kitchen is currently underway in Ottawa.
The new series are all created by Gusto Worldwide Media president and CEO Chris Knight. Production executives are Robin Johnston and Danielle Pearson.