On the Slate: White Pine Pictures
The Toronto prodco, known for its social and political documentaries, is ramping up its scripted efforts.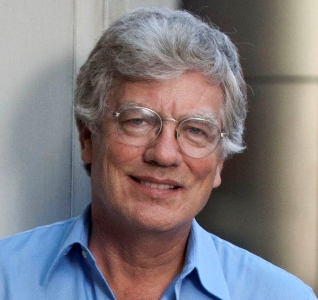 In a new series, Playback is catching up with Canadian production companies to discuss what projects they're working on, their production strategies and where they see room for growth. Here, we dig into White Pine Pictures upcoming slate.
Toronto-based White Pine Pictures is well known for its social, political and art documentaries. Most recently, the company picked up three CSAs for its doc Guantanamo's Child: Omar Khadr and another for Painted Land: In Search of the Group of Seven.
It also has a six-part bilingual doc series currently airing on CBC as part of the pubcaster's Canada 150 programming. We are Canada, which is narrated by Sarah Polley and hosted by co-creator Ken Dryden, profiles young Canadian innovators.
While the production company continues to focus on factual,  it sees a lot of growth potential in scripted. So much so, in fact, that it recently upped Karynn Austin to the newly created role of VP, scripted programming.
White Pine has produced a few scripted dramas in its long history. Its 2013 mental health crime series Cracked ran for two seasons on CBC, while 2008′s The Border ran for three.
"[Dramas] make you money so that you can continue to develop other projects. When you want to acquire TV and film rights to a book, or shoot a sizzle reel with a character for a film, or get a writer involved in developing a script, it's always that development money that's hard to come by," White Pine president Peter Raymont told Playback Daily. "You can earn that development money if you make enough sales of your other projects, especially the dramas."
Cracked sold to several international broadcasters, including Reelz Channel in the U.S., Canal Plus in France, Germany's ProSiebens and Italy's Discovery Crime Channel. The Border was also picked up in multiple international territories, including France, Belgium and England.
On the scripted side, the company is currently working on Wire Men with Scotland's STV Television. The six-part, one-hour drama details Thomas Edison and Alexander Graham Bell's race to create the telephone. It's based in part on Charlotte Gray's biography Reluctant Genius: The Passionate Life and Inventive Mind of Alexander Graham Bell. The pilot episode was written by Stephen Greenhorn (Sunshine on Leith) and is being developed for BBC Scotland.
It's also currently working on On The Edge, a dramatic series in development with the CBC, which was created by Drew Hayden Taylor (Mixed Blessings). Raymont recalls being at a Banff World Media Festival a few years back and hearing CBC's Heather Conway ask, "Why doesn't anyone bring me The Wire on the [reservation]?"
"I took that as a challenge, so we scoured the country for the best Aboriginal writers."
The series, which Raymont describes as a "fish-out-of-water story," is set on the Canada/U.S. border and follows an Aboriginal police officer sent to work on a new reserve.
Building on the success of its Omar Khadr documentary, co-directed by Patrick Reed and Michelle Shephard, the company is in the early stages of development on a scripted dramatic series with Shephard and David Weaver titled Gitmo. The company has a few other scripted series in the works, and is actively looking to grow in that space, said Raymont, but it will continue to focus on doc projects as well, of course.
After its 2016 Fred Peabody-directed documentary All Governments Lie: Truth, Deception and the Spirit of I.F. Stone played at more than 60 film festivals around the world, and was picked up for U.S. theatrical distribution, White Pine is now developing a follow-up called The Corporate Coup D'Etat: Fear and Loathing in Trump's America.  All Governments Lie followed independent journalists working to expose government deception. The follow-up doc features some of the same journalists, but is set in the Trump era. "It's a film that explores how the democratic process in the United States has been bought by big corporations," he explained. 

The company has several other documentary projects in development, including a series following activists in the circumpolar north attempting to stop resource extraction in the region, a film about Robbie Robertson of Canadian/American rock group The Band, and an art-focused doc series called Creators, which is in development with the CBC.