How to Buy a Baby filming in T.O.
The IPF-backed web series about infertility is written by Wendy Litner and produced by Lauren Corber's LoCo Motion Pictures.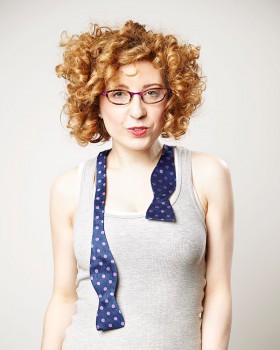 Filming is underway in Toronto on the darkly comic web series How to Buy Baby, written by Wendy Litner (pictured) and directed by Molly McGlynn (Mary Goes Round).
The 10-part project, produced by Lauren Corber of Toronto's LoCo Motion Pictures (My 90-Year-Old Roommate), stars Meghan Heffern (Best Selling Murder) and Marc Bendavid (Dark Matter) as an infertile couple struggling to conceive and stay positive amidst blood tests, injections, ultrasounds, mounting medical bills and a group of friends and relatives who don't quite know how to help. Each of the episodes is between six and seven minutes in length.
How to Buy Baby is based on Litner's experience of infertility, which she has previously written about in the Huffington Post and her own personal blog SadIntheCity.
The project, which also won the Stand Up 'N Pitch contest at last year's Just For Laughs, began filming last week and is scheduled to wrap on Sunday. The web series is supported by the Independent Production Fund, as well as a number of other financial backers that have not yet been announced.
Litner and Corber are executive producers on the project, with Matt Code serving as line producer. Late last year, director McGlynn's debut feature Mary Goes Round went to camera in Torono and Niagara. The dark comedy is produced through Code's Toronto-based Wildling Pictures banner.