Who nabbed Screen Nova Scotia noms?
Weirdos, Werewolf and Trailer Park Boys will compete at the third-annual award show held in Halifax.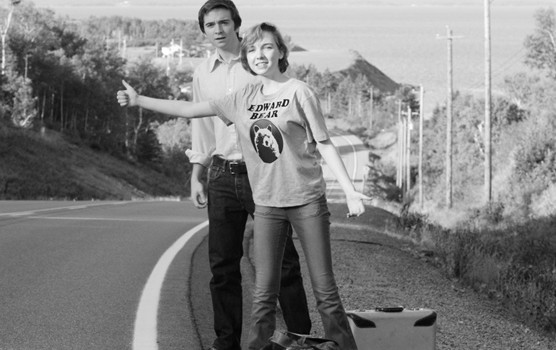 Weirdos, Werewolf and Perfume War are among the nominees for the third-annual Screen Nova Scotia Awards.
The gala, which celebrates the best productions to come out of the province, will be hosted by comedians Bette MacDonald and Maynard Morrison and take place May 4 at Casino Nova Scotia in Halifax.
In the feature film category, Ashley McKenzie's directorial debut, Werewolf, produced by Cape Breton-based Grassfire Films, is up against Bruce McDonald's Weirdos, produced by Halifax's Holdfast Pictures. The films, both of which premiered at TIFF last year, will compete against Koumbie's Ariyah & Tristan's Inevitable Break-Up (2 Webbed Toes Films, Afro Viking Pictures) and Paul Andrew Kimball's Exit Thread (Starhawk Productions). 
In the documentary category, Loud Baby Productions' Perfume War, which had its theatrical debut earlier this month, is nominated alongside Nova Productions' My Life So Far, Fuguists Productions' Play Your Gender and John Walker Productions' Quebec My Country Mon Pays, which is also up for a WGC award.
Best television series will be awarded to either Mr. D (Topsail Entertainment/Gerard ADHD Entertainment), This Hour Has 22 minutes (DHX), Trailer Park Boys (Sunnyvale Productions) or Trailer Park Boys: Out of the Park (TPB OTP Productions). 
In the animated series category, Cartoon Conrad's Kulipari: An Army of Frogs is up against DHX Media's Little People, and two Copernicus Studio productions, Pickle & Peanut and Teen Titans Go. The nominees for the Digital Animators of Nova Scotia (DANS) award for outstanding achievement in animation are DataMine (Animator Tim Tracey; Tim Tracey Animation), Gummi (Animator Jeff Smith; DHX Studios) and Kulipari: Army of Frogs (Animator Jered MacPhee; Cartoon Conrad).
Image: Courtesy of TIFF