Massively looks to expand chat-bot program to include indie films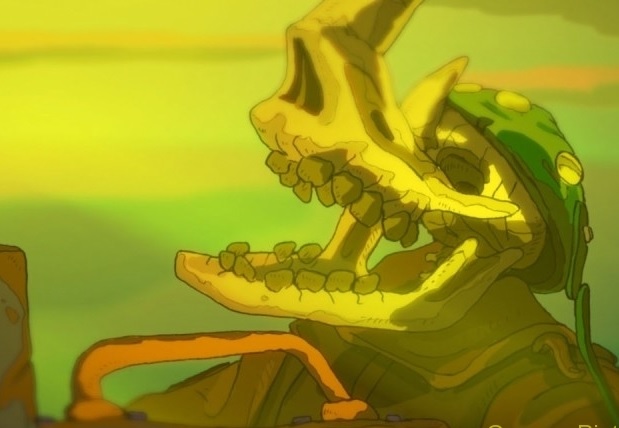 The platform, so far used for franchise features such as John Wick: Chapter 2 and Insidious 3, is moving into the independent-film space with Nova Seed.
For indie filmmakers seeking alternative means of marketing their films online, a new promotional tool could be on its way before the end of the year.
The creators of Toronto-based Massively, a chat-bot platform that has previously been used to market big-budget franchise features such as Star Trek Beyond, Teenage Mutant Ninja Turtles and John Wick: Chapter 2, are looking to cast the cyber-chatting net at the world of independent film.
Chat bots are automated software applications that are programmed to appear as "individuals" on social media that can engage with users. Some are employed in a service-based role (answering questions from consumers and giving additional information about a product), while others are used to help build interest in a brand or piece of IP by interacting with fans. Massively's bots engage with users through instant messaging services such as Facebook Messenger, Viber and Canadian tech startup Kik.
For its first foray into indie film, Massively – which was founded by Ricardo Curtis and Wes Lui, who are also the principals of Toronto-based animation pre-production studio House of Cool – launched a pilot project in March using the 2D animated feature Nova Seed as its prototype.
Nova Seed, produced by filmmaker Nick Di Liberto's Gorgon Pictures and executive produced by Curtis and Lui's House of Cool, was released on VOD last month. To help build interest for the indie, Massively created the Nova Seed chat bot, which takes the form of a three-part, choose-your-own-adventure-style game that tasks users with completing three separate narrative storylines. The user and bot engage in dialogue that teases different parts of the plot and brings the user further into the story world of the film. Throughout the game, the player can win cheat codes for discounts when purchasing the film on VOD.
The way that a big-budget feature uses Massively is significantly different than a smaller-budget indie film, Curtis, president and creative director of House of Cool, told Playback Daily. Since blockbusters have large marketing budgets with which to acquire audiences across numerous chat platforms, as well as a degree of pre-existing brand awareness, Massively is just one component of their advertising spend and a means of further engaging their audiences.
For indie films that have drastically smaller marketing budgets, however, they can leverage the built-in audience that Massively has across numerous chat platforms in order to reach people that have no existing knowledge of their film. Based on user information that Massively has gleaned from previous bots, it can target fans of certain types of content (in the case of Nova Seed, people who are drawn to sci-fi and animation) and push the bot out to them. According to Curtis, Massively is able to tap an audience of approximately five million.
For larger studios, campaigns cost between $20,000 and $100,000 on average. For indie houses, pricing would likely be a fraction of the price, though it is too early to say how much that would be, said Lui. Curtis added that the Massively product for indie films would  not be as in-depth or as time-consuming to manage as it would be for a franchise feature.
Curtis added that gathering data on an indie film with little market awareness will provide Massively with useful intel on how its platform works. "We've done a lot of large films and they've been quite successful for us – but those films have quite a bit of marketing muscle behind them, so it's difficult for us to figure out how much engagement the bot is pushing," he said. By using an indie film with almost no consumer awareness, the value of the bot can be more effectively measured.
The reason is this: when dealing with large-scale films, Massively is able to track who, when and how many engagements are made by users, but it cannot follow how many users actually buy the film or visit theatres as a result of interacting with the bots – that information is not released by their clients. With Nova Seed however, on which House of Cool is an executive producer, the Massively team can track all the data points – from engaged users through to paying customers – to analyse the conversion data. 
And so far, so good. A week after its release on VOD, the Nova Seed chat bot had seen 4.7 million messages exchanged between bots and 25,000 engaged users. As well, 9% of the VOD sales were related directly to referrals from the Massively Nova Seed bot, according to Curtis and Lui. Though they did not disclose the total sales figures, the pair said the sales conversion rate had significantly exceeded expectations, which were predicted to be somewhere between 3% and 5%.
While data is still being collected from the Nova Seed campaign, Lui and Curtis said the intention is now to use that information to build a product that could be used by independent film producers looking to add chat bots to their promotional arsenal – to promote films launched both online and in theatres. This indie-film marketing tool is not a new platform, but rather a separate product within the existing Massively platform, said Lui.
As to why they wanted to create this platform, Curtis said: "On the creator side, we knew that independent producers put everything into the production of their films and leave almost nothing left for marketing. We knew that our platform had a great solution on how to engage people further, get the word out, and get people to know the property, without spending enormous amounts of money."
Lui and Curtis estimate that it will take between four and six months for them to analyze all the data and then create a product that could be put into market.