Mobile Homes added to Cannes Directors' Fortnight program
Toronto's Lithium Studios is one of three producers attached to the France/Canada coproduction.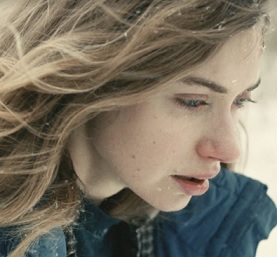 France/Canada coproduction Mobile Homes has been added to the Directors' Fortnight program at this year's Cannes Film Festival.
Produced by Mike MacMillan of Toronto's Lithium Studios, alongside Frederic de Goldschmidt of Paris-based Madeleine Films and Eric Dupont of Paris' Incognito Films, the drama is helmed by French director Vladimir de Fontenay.
Set in a small town along the American border, the film tells of a young mother who drifts from one motel to the next with her boyfriend and eight-year-old son. The family makes ends meet, one hustle at a time, until they discover a mobile home community and with it an alternative life.
The feature-length drama lines up alongside 19 other films in the program, including U.S. director Geremy Jasper's Patti Cakes, which is executive produced by Jonathan Bronfman, and Lithuanian director Sharunas Bartas' Frost.
MacMillan's production credits include Dane Clark and Linsey Stewart's I Put a Hit on You, Bruce McDonald's Weirdos and Pat Mills' upcoming feature comedy Don't Talk to Irene.
Mobile Homes stars Callum Keith Rennie alongside English actors Imogen Poots and Callum Turner.
Mongrel International is handling world sales, while Creative Artists Agency is handling sales in the U.S.
On the short-film side, Crème de menthe from Canadian filmmakers Philippe David Gagné and Jean-Marc E. Roy is also slated to appear in the Directors' Fortnight program.