In Brief: ACTRA National names new research head
The Treasury Board of Canada approves the construction of Maison de Radio-Canada, plus more news.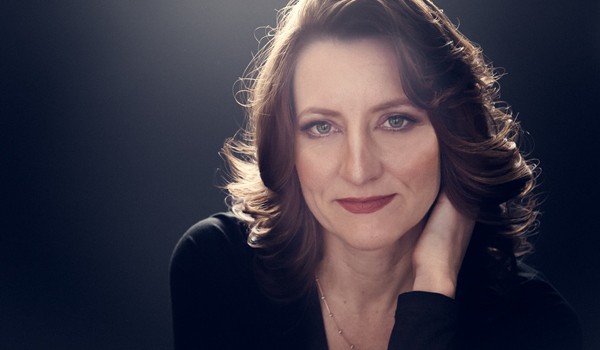 ACTRA National appointment
ACTRA National has named Cathia Badiere (pictured) its new director of research, effective immediately. Badiere comes to ACTRA from the Ontario Ministry of Economic Development and Growth where she served as a senior sector policy advisor. In her new role, Badiere will oversee ACTRA's collective bargaining, policy and industry research. She'll report to Stephen Waddell, national executive director and chief negotiator for ACTRA National.
New Maison de Radio-Canada gets the go-ahead
The Treasury Board of Canada has approved the construction of  a new Montreal headquarters for CBC/Radio-Canada. Construction on the Maison de Radio-Canada, at the corner of  René-Lévesque Blvd and Papineau Ave., is expected to begin in late summer, with construction company Broccolini leading the project. The pubcaster still needs to finalize agreements with the promoters and the City of Montreal before ground is broken. Radio-Canada is scheduled to take possession of the new facility in early 2020 as sole tenant under a 30-year lease. The approval also allows for the sale of Radio-Canada's existing facility and the western part of the lot to Groupe Mach. Redevelopment of the western lot will get underway after the pubcaster has completed its move.
DDI sets Spark release date 
Double Dutch International has set the release date for Spark: A Space Tail, directed by Canadian filmmaker Aaron Woodley. The animated feature film will be released April 28 in select theatres across Canada. The Canada/South Korea copro is produced by South Korea-based Redrover International, Toronto's ToonBox Entertainment, U.S.-based Gulfstream Pictures and China's Shanghai Hoongman Technology. DDI previously sold the animated feature to multiple international territories, including Kaleidoscope for the U.K., California Films for Latin America and Eagle Films for the Middle East. Open Road will release the film theatrically in the U.S. The film tells the story of a teenage monkey who attempts to save his planet. It features the voices of Hollywood a-listers Jessica Biel, Hilary Swank, Patrick Stewart and Susan Sarandon.