DHX's Fangbone! bites into more markets
DHX Media has licensed the animated series to eight new linear broadcasters, as well as Netflix.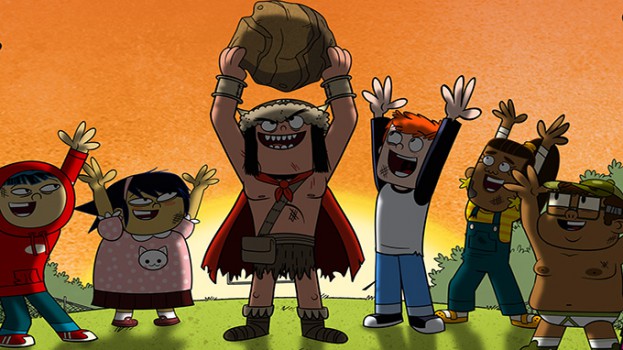 Following last year's premiere on Disney XD channels in the U.S., Latin America, South East Asia and Taiwan, DHX Media's Fangbone! has secured nine new broadcasting deals.
The 50 x 11-minute animated series is heading to ABC ME (Australia), CITV (U.K.), Gulli & Canal J (France), Discovery (Italy), MBC3 (Middle East), Ultra (former Yugoslavia), Zoom (Israel) and Canal Panda (Portugal). In addition, Netflix has picked up global SVOD rights to Fangbone!'s first season.
Aimed at eight- to 12-year-olds, the show is based on a series of books by author Michael Rex. It follows a young barbarian from Skullbania as he travels through a magical portal to the suburbs of the modern world.
The original DHX Television commission is developed and produced by Radical Sheep Productions, and made its debut on Family CHRGD in Canada last spring.