Sarah Polley eyes next project
With Alias Grace in post-production, the filmmaker has optioned a novel by Toronto-based author Zoe Whittall.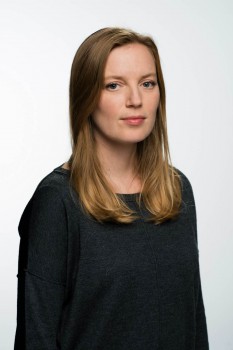 With TV series Alias Grace in post-production following its Ontario shoot in late-2016, Sarah Polley has teed up her next book-to-screen adaptation: Zoe Whittall's novel The Best Kind of People.
Published last year through House of Anansi, the Connecticut-set novel tells the story of a male teacher whose family is torn about apart when he is accused of sexual impropriety with teenage girls. In the U.S. the book is being released this fall through Ballantine Random House.
Toronto-based Whittall has writing credits on a number of Canadian TV series, including Degrassi, The Baroness Von Sketch Show and Schitt's Creek.
Polley intends to adapt the book for a feature film, which she will also direct.
Aside from Margaret Atwood's Alias Grace, the Toronto filmmaker has also previously adapted Alice Munro's short story The Bear Came Over the Mountain, which went on to become Polley's directorial debut, Away From Her.
Polley is repped by WME, Circle of Confusion,Toronto-based Gary Goddard Agency and L.A.-based legal firm Jackoway Tyerman, Wertheimer. Whittall is repped by L.A.'s Paradigm Talent Agency on behalf of Samantha Haywood of Toronto's Transatlantic Agency.