In Brief: Hot Docs Ted Rogers Fund recipients named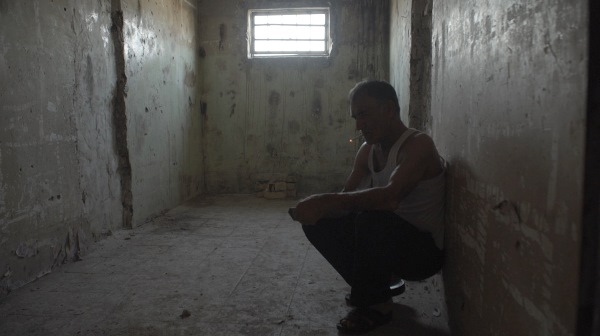 Ann Shin's My Enemy My Brother and Van Royko's Pipe Dreams are among the features selected, plus more news.
Hot Docs Ted Rogers Fund recipients announced
The Hot Docs Ted Rogers Fund will distribute $65,000 in funding across five doc projects, including Ann Shin's My Enemy, My Brother (pictured), produced by Fathom Film Group. The $1 million fund, which was established last year with a gift from the Rogers Foundation, provides financial support to Canadian doc filmmakers. Other films to receive funding are The Guardians, produced by No Equal Entertainment and directed by Billie Mintz; Pipe Dreams, from H2L Productions and director Van Royko; Storyline Entertainment's Take Light, directed by Shasha Nakhai; and Storystream Creative's Transformers, directed by Michael Del Monte.
Hip-Hop Evolution nominated for a Peabody 
Banger Films' Hip-Hop Evolution is a finalist for the 76th Annual Peabody Awards. The board of jurors selected 60 finalists out of 1,200 entries from television, radio and web. The awards celebrate the most compelling and empowering stories released in electronic media in 2016. Commissioned by Bell Media and produced in partnership with Banger Films, Hip-Hop Evolution revisits New York City in the 1970s to explore how hip-hop evolved from a house-party experiment to global phenomenon and how it created a voice for the disenfranchised. Hip-Hop Evolution was directed by Wheeler with co-direction by Scot McFayden and Sam Dunn. Kathleen Meek serves as executive producer.
Super Channel opens the Vault
Super Channel is rebranding its mutliplexed SC3 channel as Super Channel Vault. The channel, which launches April 28, will offer classic award-winning and critically acclaimed films from studios including Sony Pictures Television, CBS Paramount, MGM, Lionsgate and eOne. The collection of curated films will also be available for viewers on Super Channel On Demand. Canadian films that will air on the channel include Passchendaele and The Trotsky, alongside Hollywood fare such as American Beauty and Rob Roy. As previously announced, SC4 has also been rebranded to become the home of GINX eSports TV. Super Channel's parent company, Allarco Entertainment, filed for CCAA protection in June of last year. The Court of Queen's Bench of Alberta issued an order in January extending the stay of proceeding until May 25.