What to keep in mind when choosing the next CRTC chair
Industry groups are calling for gender balance, greater visible minority presence and a stronger background in media production for upcoming appointments.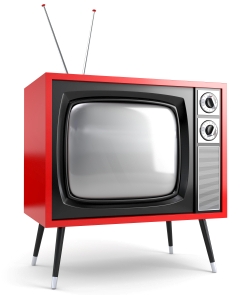 More than 20 industry organizations have jointly signed a letter offering recommendations to Canadian Heritage for filling open positions at the CRTC.
There are currently four positions in need of appointments. Chairman Jean-Pierre Blais' term ends on June 17, while vice-chair of broadcasting Judith LaRocque's position ends May 12. Both Blais and LaRocque could, of course, be reconsidered for the positions, if they did in fact reapply. That said, only one CRTC chair has ever been reappointed for a second term since the Commission was established in 1968.
Meanwhile, the Ontario regional commissioner position has been vacant since Raj Shoan was dismissed from office last June, while the Manitoba/Saskatchewan regional commissioner job is also up for grabs after Candice Molnar's term came to an end in January.
In a letter addressed to Heritage Minister Melanie Joly, the CMPA, ACTRA, WGC and other unions and guilds, asked the government to consider three recommendations. First, that the appointees have a professional background and in-depth knowledge of Canada's screen-based industries.
A study by the Forum for Research and Policy in Communication found that only 20% of past appointees have had backgrounds in the arts and culture sector. The CRTC has appointed 103 people in its history. The study could find occupational history information for 99 of those appointees. Of the 99, 34 worked in areas such as advertising, broadcasting or telecommunications management; 23 were lawyers and 19 worked in the arts and culture. Of those in the culture sector, two worked as publishers, two as anchors, one worked in CBC programming, while five were journalists. According to the signatories, none of these appointees, however, had experience in film, TV or digital media production.

"Appointing a qualified candidate with a particular background and experience in the media production sector would provide the CRTC with varied perspectives and a much deeper knowledge of the content sector. This perspective and experience is particularly relevant given how fundamental Canadian content is to our communications system and to the policy objectives set out by the Broadcasting Act," the letter states.
The signatories also asked that the Commission ensure greater gender balance in its appointments, noting that only 27 of the 103 people appointed to the CRTC in its history have been women. Lastly, they called on the CRTC to have a greater reflection of cultural diversity in its appointees. In its history, only two of the 103 people appointed to the CRTC have been visible minorities, and only one was an Indigenous person. Moreover, no member of a visible minority has ever been appointed as chair or vice-chair. 
As of press time, Canadian Heritage has not responded to requests for comment.