Manitoba production volume reached $127M in 2016
More than 60 productions filmed in the province last year, including Syfy's Channel Zero.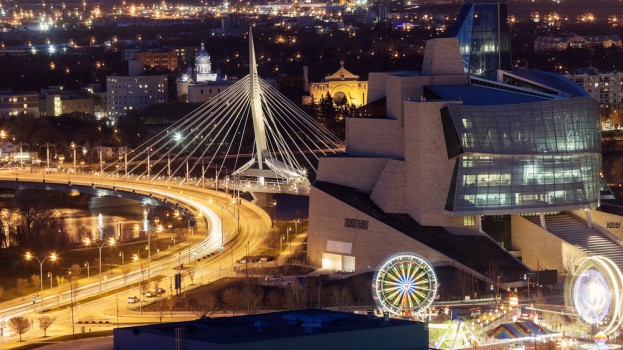 Manitoba's film and TV industry had its best year in a decade in 2016.
The media production industry saw production volume of $127 million last year, up from $84.2 million in 2015, and a 27% increase over the annual average. 

In total, 62 productions filmed in the province in 2016, including 15 features, two MOWs, 21 one-off documentaries, 16 doc series, four fiction series and four shorts.
Nicole Matiation, executive director of On Screen Manitoba, told Playback Daily that two major factors contributed to that growth. First, Syfy's Channel Zero, which filmed its first two seasons in Winnipeg and is returning to the province for season three, was the first U.S. primetime series to film in the province.
Matiation also attributed the growth to the province's burgeoning animation sector. Manitoba's first private feature animation studio, Winnipeg-based Tangent Animation, co-produced the film Ozzy with Barcelona-based Arcadia Motion Pictures for Disney in 2016. The studio, which employs more than 45 people, is currently at work on its next feature.
Perhaps more than anything, though, the growth can be attributed to Manitoba's healthy tax credit program, said Matiation.
Unlike other provinces which have moved to cut their film and TV tax credits in recent years, in 2015 Manitoba opted to extend its tax credit program to 2019. The province's program is offered as a 45% refundable labour-based credit, which can be paired with a 10% frequent-filmer bonus (for producers shooting their third film in the province in a two-year period), a 5% Manitoba-producer bonus and a 5% rural and northern Manitoba bonus for a total 65% cost-of-salaries tax credit. Alternatively, producers can access a 30% all-spend tax credit for Manitoba-based expenses.
In comparison, neighbouring Saskatchewan scrapped its film and TV tax credit in 2012 and replaced it with a funding agency that provides grants to the province's creatives. Looking east, Ontario offers a 35% credit on eligible Ontario labour expenditures, with a 10% bonus for productions shot outside of the GTA.
Carole Vivier, CEO of Manitoba Film & Music, added however that tax credits alone aren't enough. "[We have] that great tax credit, but its supported with the fantastic infrastructure that we have here, the great crews, and really great production companies," she said, and argued the province is building its reputation as a production destination.
While Manitoba offers significant incentives, what it doesn't have are direct flights to New York or L.A. Both Manitoba Film & Music and On Screen Manitoba point to this as a major obstacle facing the industry, especially when it comes to securing series productions. The organizations are continuing to work to try and secure direct flights.
Looking to the year ahead, four films are currently slated to film in the province, including Universal's Cult of Chucky; thriller Break My Heart 1000 Times; Siberia, a thriller from Winnipeg-based Buffalo Gal Pictures; as well as Nomis, on which Buffalo Gals' Jeff Beesley will produce and its Phyllis Laing will exec produce. Channel Zero will also return for its third season. 

Image: Shutterstock