Production underway on Travelers season two
The Showcase original, produced by Toronto's Peacock Alley, has also added a familiar face to the cast.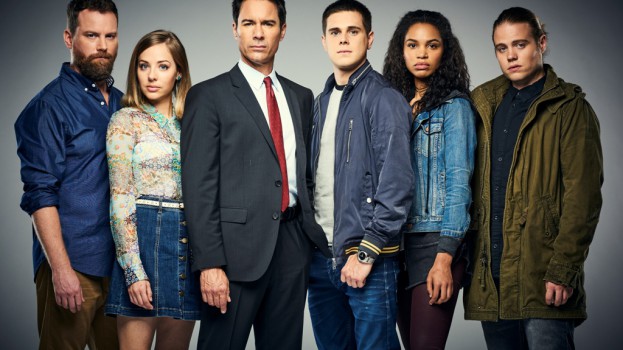 Production is underway in Vancouver on season two of Peacock Alley's sci-fi drama, Travelers.
The series is set to premiere on Showcase in Canada in fall 2017, and will be made available on Netflix following its Canadian run.
Written, created and executive produced by Stargate co-creator Brad Wright, Travelers follows a group of people from the future who are sent back to the 21st century to attempt and save humanity from a terrible fate. The sci-fi drama is produced by Peacock Alley, in association with Showcase and Netflix. Carrie Mudd, Wright, and John Lenic serve as executive producers.
Travelers stars Eric McCormack (Will and Grace), Jared Abrahamson (Hello Destroyer), Nesta Cooper (The Edge of Seventeen), Reilly Dolman (Frontier), Patrick Gilmore (You Me Her) and MacKenzie Porter (Hell on Wheels).
Its all-Canadian cast is going to add another Canuck to the roster. Flashpoint's Enrico Colantoni joins in season two as a mysterious character who may or may not be a friend of the travelers. Joining him on screen in a recurring role is Stephen Lobo (Continuum). Amanda Tapping (Sanctuary) to will return to direct several episodes and guest star. 
Peacock Alley president Carrie Mudd told Playback Daily that, while she hasn't received specific ratings data from Netflix, she's been told season one "performed beyond their expectations." In Canada, the first season was the highest-rated new fall series across entertainment specialties (non-sports), according to Corus.
"For a show to compete and perform this well against bigger shows with bigger budgets and big studios behind them, it's such a success story," she said.