MIPTV Deals: Ovation, CBC, Beauty World Search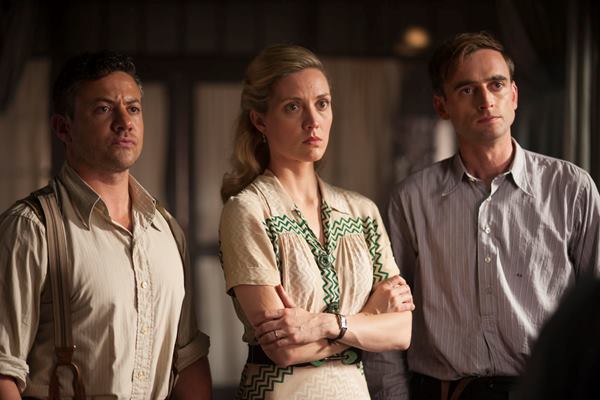 U.S. net Ovation picks up all three seasons of X Company, plus more deals announced from the market in Cannes.
Ovation
U.S. net Ovation has picked up all three seasons of X Company in a deal with Sony Pictures Television. The Second World War-set espionage drama, produced by Toronto's Temple Street and Budapest-based Pioneer Stillking Films, will debut in the U.S. in early 2018. Written and created by Mark Ellis and Stephanie Morgenstern, the series recently wrapped its final season on CBC. X Company was exec produced by Ellis and Morgenstern, alongside Temple Street's Ivan Schneeberg, David Fortier and Kerry Appleyard and Ostar Productions' Bill Haber. John Calvert produced, with Daniel Godwin, Julie Puckrin, and Ildikó Kemény and David Minkowski of Pioneer Stillking also serving as producers. Sandra Chwialkowska served as co-executive producer.
CBC
The CBC has acquired hour-long doc The Gun Shop from Cineflix Rights, a division of Montreal-based Cineflix Media. Produced by London, U.K.-based Rogan Productions, the doc used fixed-rig cameras in a family-run Michigan gun store to provide insight into Americans' relationships with the weapon. In addition to Canada, Cineflix Rights also sold the doc to Nine Australia, TV2 Denmark, SVT Sweden, YLE Finland, VGTV Norway, Medialaan Belgium, n-TV Germany, and BBC  Worldwide's BBC Brit channel in Poland and South Africa.
Beauty World Search
Laval, Q.C.-based prodco Beauty World Search has signed three option deals with European prodcos for The Fashion Hero (8 x 60 minutes). The series, hosted by Brooke Hogan, follows participants from around the world as they compete before a panel of renowned designers to be featured in the designers' forthcoming ad campaigns. Poland's Rochstar, which has adapted formats such as The Voice and Top Model, has acquired the rights to remake the format, as have Brussels-based prodco Butterfish for Belgium and Boxfish TV for Spain. The deals follow recent announcements that Singapore-based distributor Bomanbridge Media acquired the finished series and format rights for the Asia Pacific region, and that TLT has acquired the broadcast rights for Venezuela. No Canadian broadcasters are currently attached.