Column: You down with OTT?
Looking to ink a deal with a Netflix or Amazon? Entertainment lawyer Marco Figliomeni explains what producers should consider when negotiating content licence agreements.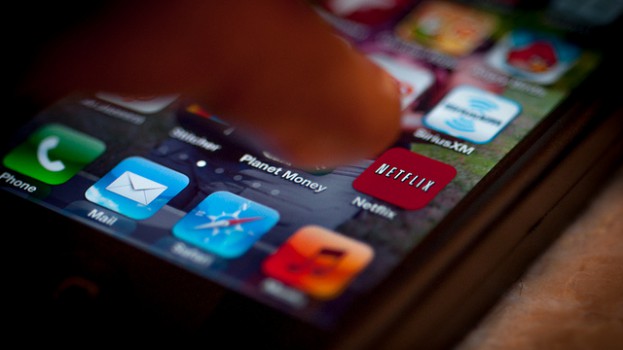 By Marco Figliomeni
Independent Canadian producers are contending in a constantly evolving and increasingly competitive global media landscape. Over-the-top (OTT) platforms like Netflix and Amazon Prime Video continue to cement their gatekeeper roles as content aggregators and commissioners. They can offer significant financial support while providing global reach to producers who face competitive pressure to increase production budgets. When negotiating a content licence with an OTT platform, a producer (or their distributor) should keep the following in mind in an effort to maximize their fees while reducing undue legal risk.
Types of online exploitation rights for linear content
New exploitation rights have been devised to reflect the variety of ways audiences can now access content. As the copyright holder of a television program, film, or web series, a producer owns the exploitation rights tied to their content. If an audio-visual production is a knot, the threads going in are the rights needed to make the content, and the threads leaving the other end are the exploitation rights.
Before the internet existed, a CRTC-authorized broadcaster was primarily concerned with obtaining a licence for the right to telecast a program to viewers' living room television sets. This is how my parents used to watch Cheers in the 1980s. Pay/premium TV allowed viewers to access high quality programming on networks like HBO through an additional subscription. By 2007, a viewer could access linear (non-interactive) content online without any cable subscription through an OTT service – which typically seeks out the following basic rights:
Video-on-demand (VOD): Viewers can access content whenever they please. This can be through a broadcaster supported TV channel, e.g. Rogers-on-Demand, a broadcaster's online platform, e.g. Rogers Anyplace TV, or an OTT platform, e.g. Netflix. In any of these cases, the platform may be ad-supported, e.g. YouTube, subscription-based, e.g. CraveTV, or transactional.
Electronic Sell-Through (EST): A consumer buys specific content from an online catalogue that is stored on an electronic device or on the cloud, e.g. buying season 4 of The Americans from iTunes.
Download-to-Rent (DTR): This is the right that allows Netflix and Amazon Prime Video users to download content for later viewing, which is paid for via subscription. Similarly, renting a movie from iTunes engages this right, albeit on a transactional basis.
Internet and Mobile: These are usually residual/catchall rights because almost all of the viewing activities described above will occur through Internet usage – which can be accessed on a mobile cellular device.
A person cannot license rights that they do not have
Violating this basic legal principle can create a domino effect of liability. For instance, the producer of Martin Scorsese's forthcoming film The Irishman has allegedly attempted to license worldwide exhibition rights to Netflix after having already licensed those rights (excluding the U.S. territory) to international distributor STX for $50 million. This creates a serious legal entanglement because sub-distributors paid STX for what it thought would be exclusive rights to their respective territories. Because the rights initially licensed to STX may be in jeopardy, STX may decide to sue the producer or Netflix and sub-distributors might ultimately sue STX. If Netflix drops out, the producer will have lost a significant source of financing and U.S. exhibition, which could ultimately stall production.
A similar dispute can arise if close attention is not paid to the variety of ways exploitation rights are defined in different contracts. If a producer licenses Canadian EST rights exclusively to iTunes while its exclusive worldwide VOD licence to an OTT is so broadly defined that it could include EST, it would be unclear which party is entitled to the Canadian EST rights.
Appraise the future value of the rights you are licensing
As always, a producer has to seriously assess whether a licence deal with an OTT platform will be a good deal not just for today, but for the entire term of the license. On the one hand, a Netflix deal can offer very high licence fees and exhibition to 90 million subscribers throughout 190 countries. But a producer may have to tie up all their exploitation rights globally until 10 years after their series ends; so it could not also license EST/DTR to iTunes in that time, for instance.
During the term, upgrades and new features can attract wider audiences and generate new revenue. For instance, Netflix and Amazon Prime Video now allow subscribers to download programs for later viewing (which engages the DTR right). And what if in the coming years OTT platforms decide to offer front of the line access to content to subscribers willing to pay a bit extra? Unless the deal includes a provision that limits what a platform can do with a producer's content in the face of such upgrades, a producer will not be able to share in any upside.
Final word
As alluring as a global OTT platform deal can appear at the outset, it is important that producers and their business and legal advisors pay close attention to the kinds of exploitation rights being licensed and whether the producer will be receiving a fair deal in the face of an endlessly unpredictable media landscape.
This article is intended solely for informational purposes and is not legal advice, which should be sought for any legal matter.
Marco Figliomeni is an entertainment lawyer and business affairs analyst at Shaw Rocket Fund.