In Brief: The Recall gets release; Cameras roll on APTN original
Minds Eye Entertainment's sci-fi thriller will be released in Barco Escape theatres, production is underway on Quest Out West: Wild Food, and more.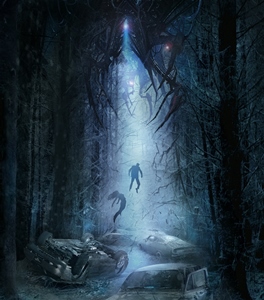 Minds Eye's The Recall eyes June release
Minds Eye Entertainment's sci-fi thriller The Recall, starring Wesley Snipes, will premiere June 2 in Barco Escape theatres across North America. The Regina-based prodco also announced that the film's accompanying 12-minute VR experience, The Recall: Abduction, will also be made available for purchase on all VR platforms on June 2. After the film's two-week theatrical window on Barco Escape, the film will open in select 2D theatres and on VOD platforms on June 16. The film and VR experience were produced by Minds Eye, in association with Bridgegate Pictures Corp, VMI Worldwide and Invico Capital. North American distribution is handled by Freestyle Releasing, while VMI Worldwide is handling international.
Cameras roll on Quest Out West: Wild Food
Production is underway on season two of APTN original reality series Quest Out West: Wild Food. Produced by Vancouver's Brightlight Pictures, the series follows host Tracey Bonneau as she catches wild salmon or digs up edible roots and turns her finds into a healthy meal. The series is produced by Brightlight's Ryan Silva and Darlene Choo. Brightlight president Shawn Williamson serves as executive producer alongside Bonneau.
SB Edwards wins High Scribe screenwriting contest
Vancouver-based screenwriter SB Edwards (Travelers) has won the Idaho-based Sun Valley Film Festival's High Scribe Award for her feature screenplay Nowhere. Chris Moore, producer of Manchester By the Sea and Good Will Hunting, chose Edwards' script from a group of four finalists. As the winner, Edwards will receive one-on-one mentorship from Moore. Nowhere tells the story of a young woman who attempts to clear her twin brother's name when he becomes the focus of a homicide investigation, only to discover he's tied to a string of unsolved murders.