Cameras roll on Reboot: The Guardian Code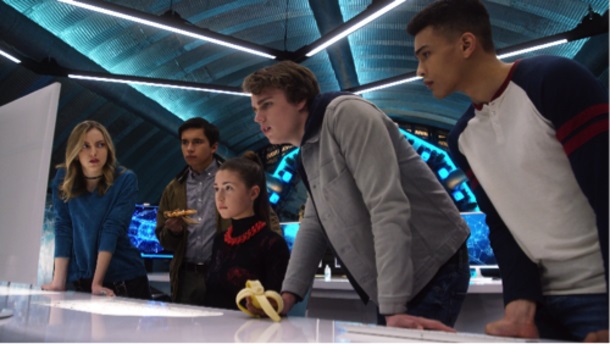 The reimagined version of the classic YTV series is produced by Vancouver's Mainframe Studios.
Production is currently underway in Victoria and Vancouver on the live-action elements of ReBoot: The Guardian Code. 
The series (20 x 22 minutes) is produced by Vancouver's Mainframe Studios, a division of Wow! Unlimited, in association with Corus Entertainment.
The Guardian Code, which was created by Michael Hefferon, is executive produced by Hefferon, showrunner Larry Raskin and Corus production exec Matt Sheppo. Co-exec producer Pat Williams directs and Michael Dowding serves as supervising director of animation. The action/comedy is set to premiere in Canada in 2018 on YTV.
The Guardian Code is a reboot of the original ReBoot animated adventure series that debuted on YTV in 1994. The modern adaptation mixes live-action with CG animation and tells the story of four teenagers who have been selected as the next generation guardians of cyberspace.
The series stars Ty Wood (The Haunting in Connecticut), Sydney Scotia (Some Assembly Required), Ajay Parikh-Friese (Mr. Young) and Gabriel Darku (Shadowhunters: The Mortal Instruments).
Wow! and Corus have also announced that the series will be paired with interactive mobile games, a digital trading card game and a VR experience.
Nelvana Enterprises handles worldwide distribution, licensing, and merchandising for the series.