Seven24, Joe Media top Rosies nominations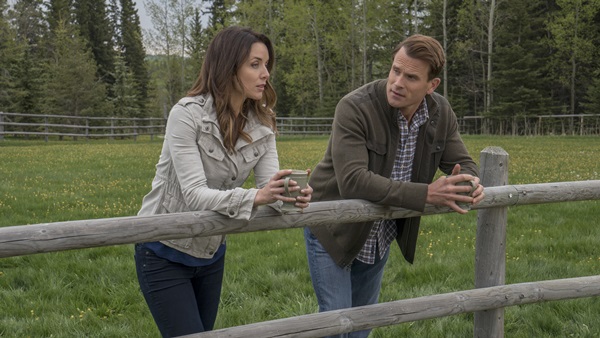 Check out the finalists for the 43rd edition of the Alberta awards, including best drama noms for Heartland, Hell On Wheels and Wynonna Earp.
Calgary-based production companies Seven24 Films and Joe Media racked up the most nominations for the the 2017 Alberta Film & Television Awards, as the Alberta Media Production Industries Association (AMPIA) revealed its finalists.
Both companies received 17 nominations apiece, with Seven24 receiving 11 for its long-running drama Heartland. Recently renewed for an 11th season by CBC, the show received more more nominations than any other production aside from It's Not My Fault And I Don't Care Anyway, which also received 11. The feature-length drama, produced by Edmonton-based Mosaic Entertainment, is written and directed by Christopher Craddock.
Nominations for Joe Media included Car Stories, which was picked as a finalist in the best -over-30-minute documentary category, and Lost Face, which is up for the best dramatic short prize.
In the best dramatic series category, Heartland is up against Nomadic Pictures' Hell On Wheels and Wynonna Earp, which is also produced by Seven24.
Best dramatic feature nominations went to A Miracle on Christmas Lake (Green Productions), Chokeslam (Chaos a Film Company), Considering Love and Other Magic (Interstate 80 Entertainment), Incontrol (Umbrella Collective Films), It's Not My Fault And I Don't Care Anyway (Mosaic) and She Has a Name (Unveil Studios).
Elsewhere Spotlight Productions picked up 13 nominations, including one for its doc Good Taste, and the National Film Board (NFB) received 11, including five for its short doc 19 Days.
The 43rd Alberta Film & Television Awards is set to take place at a gala presentation on Saturday, April 29 at Edmonton's Shaw Conference Centre. Click here for a full list of the nominees.