DHX, CBBC greenlight Creeped Out
The 13-part coproduction will shoot in the U.K. and Canada, with Bruce McDonald set to direct domestically shot episodes.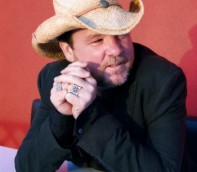 DHX Media and U.K. kids channel CBBC have announced their latest collaboration in the form of Creeped Out, a 13-part drama anthology consisting of spooky stories.
The Canada/U.K. coproduction goes to camera later this year, beginning in North-West England next month and relocating to Canada in June. Bruce McDonald (Weirdos) will direct the Canada-shot episodes, while Steve Hughes will direct episodes filmed in the U.K.
Created by U.K. screenwriters Bede Blake and Rob Butler, Creeped Out is produced by CBBC's in-house team and DHX Media, with Juliet Charlesworth (Happy Valley, Wolfblood) producing for the U.K. channel and Canadian showrunner Simon Barry (Continuum, Bad Blood) serving as executive creative consultant. Executive producers for DHX Media are Josh Scherba, Asaph Fipke and Ken Faier alongside CBBC's head of productions Helen Bullough.
The series, which the companies say combines sci-fi, horror, adventure, suspense, fantasy and mystery, will air on DHX's Family Channel in Canada and CBBC in the U.K. An air date has not yet been announced.
DHX and CBBC have been frequent collaborators in recent years, partnering on the observational documentary The Zoo and Airmageddon, which airs on DHX's Family CHRGD.